"Whew! A curl your toes, hot and sweaty erotic romance!"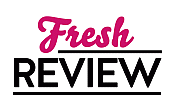 Reviewed by Tammie Ard
Posted June 15, 2007

Contemporary | Erotica | Romance Erotica Sensual
Jenna has tried for some time to regain the spice that seems to be lost with her boyfriend Ryan by revealing some of her sexual fantasies. When he doesn't seem to be interested, Jenna is sure their relationship is over.
While at a wedding, Jenna is upset that Ryan has stood her up again. When she sees him across the hotel lobby, she becomes excited. But when they come face to face, he pretends they just met, introducing himself as Jake. Jenna is sure Ryan is now willing to partake in one of her fantasies -- sex with a stranger.
When Jenna finds herself pregnant, Ryan proposes and has to do some pretty fast talking in order for Jenna to agree. However, at the engagement party, someone shows up that Jenna is not expecting -- Ryan's twin brother Jake. Both men claim to love her, so Jenna has to decide which brother to choose, if that's at all possible.
TWIN FANTASIES is hot and sweaty, curl your toes, wide-eyed reading. I did not put this book down until I read it cover to cover. Not only is the sex hot, but the story that went along with it was heartfelt. If you like erotic stories, I highly recommend this one.
SUMMARY
Mistaken identity has never been so sensuous....
Jenna Kerry has a secret. She's always fantasized about sharing her bed with two men, but her fiancé Ryan would never approve. But one night at a posh reception at a luxury hotel, Ryan unexpectedly appears, leads her to his room and shows her the wildest night of her life. The trouble is, he isn't Ryan. When she discovers the truth - her fiancé has a twin - and she reignites a long-standing rivalry. Both men are determined to have her, and they set out to prove their talents in the most erotic ways imaginable. But does she dare ask them to explore her most hidden fantasy... and can she handle all that these hot- blooded twins have to offer?
---
What do you think about this review?
Comments
No comments posted.

Registered users may leave comments.
Log in or register now!