"A compelling mystery you won't be able to put down."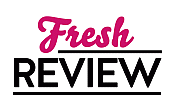 Reviewed by Eddie Munoz
Posted June 15, 2007

Suspense | Mystery Hard Boiled | Thriller
THUNDER BAY sees the return of Cork O'Connor. He's left the police force and is beginning a new life as a private investigator in his hometown of Aurora, Minnesota. While he gets his P.I. business off the ground, he makes ends meet as owner/operator of Sam's Place, a small burger joint. His new quiet life is disrupted when his friend Henry Meloux, an Ojibwe medicine man, asks him to find the son he fathered many years ago.
Without much to go on, Cork is able to narrow his search to one man, Henry Wellington, a wealthy recluse living in Thunder Bay, Ontario. Things get a bit complicated when an attempt is made on Henry's life and it appears that the attempt was made at the behest of Wellington. Why someone, especially the man who might be his son, would want to kill Meloux becomes as important to Cork as finding Meloux's son. Cork's investigation leads him into the wilds of Canada and to the part when he learns Meloux's story of love and treachery in the 1920s, a treachery that spans the years and eventually means trouble for Cork.
William Kent Kruger has crafted a compelling tale in his latest Cork O'Connor mystery. What I enjoyed most about this book, having read it as someone new to the series, is that the story is told by Cork and doesn't jump around in time. Kruger's writing style makes you feel like you're sitting with Cork over coffee while he tells you the story. You feel like he's a real person -- not a hero in a novel. He's an ordinary guy who reacts to extraordinary circumstances like you or I would, though he does have quite a bit more luck on his side. I also like that Kruger doesn't use flowery speech or endless descriptions of Cork's surroundings, and yet, when he's describing the wilds of Canada, you get the sense that he truly finds beauty and peace in it.
The story in THUNDER BAY is intriguing and flows seamlessly. When reading it, you really feel like you're there with Cork and you don't want to stop reading until you know the whole story. Don't read this top-notch mystery at night unless you have nothing to do the next morning, for you won't want to stop reading until it's finished.
SUMMARY
Fan favorite Cork O'Connor is back in his hometown of Aurora, Minnesota. He's left his badge behind and is ready for a life of relative peace, setting up shop as a small- town private investigator. But being back at the place where he began comes with its own set of challenges when Henry Meloux, the Ojibwe medicine man who is also Cork's spiritual adviser, makes a request: Will Cork find the son that Henry fathered long ago?
With little to go on, Cork uses his investigative skills to locate Henry Wellington, a wealthy and reclusive industrialist living in Thunder Bay, Ontario. When a murder attempt is made on old Meloux's life, all clues point north across the border. But why would Wellington want his father dead? This question takes Cork on a journey through history as he unravels the story of Meloux's 1920s adventures in the ore-rich wilderness of Canada, where he fell in love with a woman outside his culture and spiraled into a trap of treachery, greed, and murder - a trap that will threaten Cork O'Connor in this vivid and suspenseful page turner.
---
What do you think about this review?
Comments
No comments posted.

Registered users may leave comments.
Log in or register now!