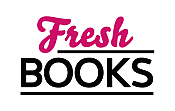 Great new reads in September
"Multicultural women's fiction with a delicious chick-lit flavor"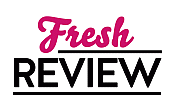 Reviewed by Patricia Woodside
Posted May 30, 2007

Multicultural Latin American | Contemporary Chick Lit
UNDERNEATH IT ALL is women's fiction with a delicious chick-lit flavor. Jacquelyn "Jacqs" Sanchez is looking for love in all the wrong places, including her soon to be remarried ex-husband. But that's not her overriding concern. Jacqs' life is preoccupied by the lives and loves of the people around her, near and far, from her neurotic social climbing boss, the First Lady of San Francisco, to her newly engaged best friend, Bina. Somehow, someway, Jacqs gets caught up in everyone else's drama. As she helps the people she cares about work through their problems, Jacqs discovers the freedom to be who she is and to decide what she wants in her life.
With a decidedly Latina flair, Ms. Candela demonstrates that the aspirations—and life crises—of an educated Hispanic woman in America are not much different than those of women in any other culture. Her roundly multicultural cast of characters affords her the privilege of highlighting cultural uniqueness without dwelling on the all too often negatives of race.
A quick, fun read, UNDERNEATH IT ALL will keep the reader laughing with the hilarious images of people she's sure to know, if not of herself. Ms. Candela brings a fresh and much needed voice to the women's fiction genre.
SUMMARY
In a traditional family, the last thing you can be is who you really are, but it's time for Jacqueline Sanchez to find the woman underneath it all...
Everyone has their role. My mother is the martyr, my father the distant unapproachable figure, and Noel, with a few brief stints in jail, is considered misunderstood, not a handsome loser. Yolie is just outspoken, not a miserable bitter shrew, which would be her clinical diagnosis in the "real" world. And the rest of my brothers and sisters have problems that my parents consider normal, like bad marriages, unruly children, and too many bills. So is it a surprise that I'm considered the troublemaker of the family?
Not happy at home? Move away for college. Hate your job? Find another one. Fallen out of lust, er, love with your husband? Divorce him. I, so far, am the anomaly--or flake--in the family because I'm vocal about how unnecessary it is to be unhappy, and how important it is to do something about it to change your circumstances (thank you, Zoloft!). If I had it my way, my whole family would be comparing dosages at the dinner table the way some families talk about sports or politics...
---
What do you think about this review?
Comments
No comments posted.

Registered users may leave comments.
Log in or register now!