"Sexual tension enters a whole new playing field in virtual reality."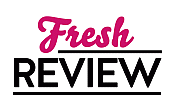 Reviewed by Sabrina Marino
Posted April 7, 2007

Thriller Techno | Romance Suspense
Helen Roston is a GEM operative, member of a secret government entity, who for two years has trained exhaustively, beating out many operatives from many government areas to become "the super solider spy" for COS Command. Helen is a private person, always in control of her actions and thoughts. She knows her training has prepared her for the final test. Failure is not an option. Her name is Hell to those who know her.
Helen's two years of training have tested her stamina and mental capabilities. Part of the instruction includes partnering with a trainer, known as her monitor, in a virtual reality testing called "remote viewing." Her unknown monitor will run her through a series of virtual reality tests to determine if she can remain focused and trust him as her partner. Helen has been given the latitude to put a face and voice to the virtual reality man she hears in her headset and sees in her goggles.
Helen's monitor names himself Hades. One of his primary goals is to test Helen to determine that no matter what happens, she will trust him. Otherwise, the mission will be a failure. Helen is unlike any other woman Hades has known -- she must be in control. He seeks ways to find the weak link in her armor, so he can control her in situations where danger is imminent, to do his job to keep her from harms way. Having allowed Helen to design him in her mind's eye, she's created her virtual dream guy without clothes. Every time they connect in virtual reality, Helen sees Hades as she created him. He goes a step closer and seduces her in virtual reality to the point that Helen's body burns for him. Even though she hungers for his touch, she is not going to give in. She must maintain control.
If successful, Helen will enter Phase Two of the testing. Years of secret testing have culminated to this final phase where virtual reality meets mind-altering serums, so the operative can go on a mission and not feel pain if injured or time-delayed. The operative can communicate with her monitor, relaying the information she has in her mental search of an area.
The final test arrives where Helen must remote view to find a target. All agencies involved have the target information in a sealed envelope. Helen's results must equal the contents. Once affirmed, Helen must take the mind-altering serum and participate in a mission to retrieve the target, trusting her monitor in the mission, even though personally she does not trust him. Danger lies ahead when another agency, secretly using remote viewing to keep the target out of Helen's hands, uses a viewer who mentally connects with her. Helen tries to figure out who her monitor is from the various COS commandos. There are several tempting candidates and the suspense builds exquisitely.
Gennita Low's VIRTUALLY HIS is an exciting story that drew me in and kept me with these powerful characters. It's the first in a new series introducing people from previous Low stories. Once you've read VIRTUALLY HIS, you'll be marking the calendar for the next installment, VIRTUALLY HERS (set to come out in August), eager to know what happens to the fire that's started to burn out of control between Hell and Hades. Feel free to check out my reviews of Low's previous books on this website. You, too, will be hooked.
SUMMARY
Chosen to be the ultimate secret operative, Helen Roston has become the most dangerous woman in the world. Two years of training and she's now ready for the final phase—a risky combination of virtual reality and a mind-altering serum.
When her mysterious and faceless "trainer" syncs his mind to hers using the program, she's amazed at her sizzling response to his virtual touch. But Helen likes to be in control. She's not going to beg for more.
Helen's final test is a challenging mission, picked by the other government agencies whose candidates lost out to her.
To succeed, she has to put herself completely in the hands of her trainer, a man she's not sure she can trust. But all of COS Command are counting on her. She cannot fail.
---
What do you think about this review?
Comments
No comments posted.

Registered users may leave comments.
Log in or register now!