"Breathtaking paranormal romance is start of a phenomenal new series."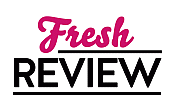 Reviewed by Sue Burke
Posted February 12, 2007

Romance Paranormal | Young Adult | Young Adult Science Fiction
From the depths of Atlantis, the Warriors of Poseidon rise up to protect humanity from the monsters who are poised to declare open war. Their kidnapped prince, Conlan, finally has returned to them after suffering seven years of torture at the hands of Anubisa, a powerful and depraved vampire goddess. The Warriors' relief at Conlan's return would normally be cause for great celebration on the Seven Isles, but the Trident of Poseidon, the symbol of Conlan's right to rule, has been stolen and must be retrieved if he is to be crowned king.
With his elite guard, The Seven, Conlan opens a portal to the surface and roars onto Virginia Beach in search of the missing Trident and the thieves who would deny him his destiny. But Fate is capricious and instead of answers regarding the location of the missing heirloom, Conlan finds himself in the arms of a human empath.
Riley Dawson is a social worker who almost immediately mind- links with Conlan as they react to each other's emotions. Conlan has a duty to his people, which includes marrying and getting heirs with a woman already chosen for him. A woman he's never met. A suitable mate and certainly not a landwalker. But this woman, this human woman Riley Dawson, who possesses powers unheard of -- this is the woman Conlan wants. The one he's determined to have, at any cost. However, there are others who are interested in Riley -- Vamps and Shapeshifters who consider her powers useful. So Conlan decides to take Riley with him, against her will if necessary. He tells his Warriors it's to keep her safe and for study, but he knows in his heart of hearts he intends to possess her -- body and soul -- all consequences be damned.
I thought at first there were too many mixed mythologies going on here; that Vampires shouldn't be battling the Warriors of Atlantis. I quickly and happily discovered I was wrong. In the capable hands of Alyssa Day, Vamps and Atlantaens fit together quite nicely in a fast-paced story that kept me hooked all the way through, and as I eagerly read the teaser chapter at the end of the book. Look for the second story in The Warriors of Poseidon series "Wild Hearts in Atlantis" in the anthology WILD THING, which will be published in May 2007. From the looks of the teaser chapter, the next book will be Ven's story (Conlan's brother) and will be called ATLANTIS AWAKENING. It's due out in November 2007 and I can't wait.
SUMMARY
Eleven thousand years ago, before the seas swallowed the Atlantaens, Poseidon assigned a few chosen warriors to act as sentinels for humans in the new world. There was only one rule-desiring them was forbidden. But rules were made to be broken...
When she calls...
Riley Dawson is more than a dedicated Virginia Beach social worker. She's blessed with a mind link that only Atlantaens have been able to access for thousands of years. Being an "empath" may explain her wistful connection to the roiling waves of the ocean, the sanctuary it provides, and the sexual urges that seem to emanate from fathoms below...
He will come.
Conlan, the High Prince of Atlantis, has surfaced on a mission to retrieve Poseidon's stolen Trident. Yet something else has possessed Conlan: the intimate emotions-and desires-of a human. Irresistibly drawn to the uncanny beauty, Conlan soon shares more than his mind. But in the midst of a battle to reclaim Poseidon's power, how long can a forbidden love last between two different souls from two different worlds?
Videos
---
What do you think about this review?
Comments
No comments posted.

Registered users may leave comments.
Log in or register now!