"Second book in this paranormal guardian series is just as phenomenol as the first."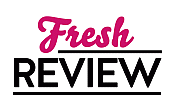 Reviewed by Mandy Burns
Posted January 15, 2007

The Directorate is an elite group of paranormal creatures fighting to keep the peace among their kind. They only recruit the best and they want Riley Jenson, a rare half- breed with werewolf and vampire blood. Riley's twin brother already works for the Directorate, and in Riley's eyes he's no better than a glorified killer, something she does not want to become.
Unfortunately, Riley finds herself naked in an alley, disoriented and missing eight days of her life. Her survival instincts kick in and she fights to break away from her captors. During her escape, she stumbles upon a stable full of shape-shifting stallions being used for breeding. As a liaison and highly regarded recruit with the Directorate, Riley has knowledge of certain covert operations; and she's positive she just escaped from one of the breeding laboratories they're looking for. And so the adventure begins!
I am addicted!! KISSING SIN, the second book of Arthur's fabulous Guardian series is phenomenal. FULL MOON RISING, the first book, is just as delicious and erotic, and both of them leave you excited and impatient to read the next one, TEMPTING EVIL, coming in March.
SUMMARY
From Melbourne's gleaming skyscrapers to its throbbing nightclubs, Riley Jenson's world is raging with danger and desire. A drop-dead-gorgeous werewolf—with a touch of vamp coursing in her blood—Riley works for an organization created to police the supernatural races. But when she wakes up naked and bruised in a barren alley, she knows only that she must run for her life.
Within moments Riley collides with the sexiest man she's ever seen: steely, seductive Kade, who is fighting a life- and-death battle of his own. With old lovers and enemies gathering around her, Riley knows she is being pursued by a new kind of criminal. Because in Riley's blood is a secret that could create the ultimate warrior—if only she can survive her own dangerous desires….
---
What do you think about this review?
Comments
No comments posted.

Registered users may leave comments.
Log in or register now!