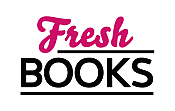 April showers us with great reads! Stay safe!
"You'll swirl in a suspenseful vortex of emotions, fantasies and intriguing motivations."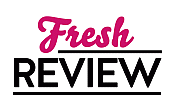 Reviewed by Audrey Lawrence
Posted January 7, 2007

Thriller Psychological | Mystery Woman Sleuth | Suspense
Emma Smith had it all - a loving husband, an adorable son, impeccable social skills and enough wealth to enjoy their London lifestyle. What else could she need? Still, Emma had a nagging sense that something was not quite right in her world. So, when her intimate circle of friends gathered for dinner on New Year's Eve in 1898 and played their usual game of "Resolutions", Emma becomes determined to be more than just an attachment to her husband's star and vows to be "a better person". Rejecting the usual Victorian ideas of things a woman can do, John, Emma's husband, recommends she initiate correspondence with a male prisoner at Hollowgate where he was doing some research work for his forthcoming book on prisons. Intrigued with the idea, Emma begins a unique series of letters with Chance Woods. Freed from the usual constraints of Victorian society and feeling safe, as they would never meet, the correspondence soon becomes steamy and erotic. Chance pushes Emma to look at life differently and shocked by his passion, she opens up like a hot and luscious rose and reveals her innermost feelings to him in ways she cannot do with anyone else. Then, Chance dangles in front of her a plan that will allow him to be released from prison. Once they meet, Emma can't resist his handsome charms and their torrid love affair spirals her away from the safe and sheltered life she had always known. Realizing she can't continue this way, she has to choose. But, who will win and at what cost?
Mirroring the repression, underlying sexuality, and changing life of Victorian England at the turn of the 19th Century, Lauren Baratz-Logsted has skillfully crafted an erotic and psychological thriller with surprising twists in fortunes. While a fall seems as inevitable as the title suggests, Emma's dilemma will pull you into such a vortex of changing emotions, fantasies and intriguing motivations that you will not want to put the story down. For reading clubs and interested individuals, a discussion guide is also available on the publisher's website. Interestingly, the first question concerns whether this story could happen in a contemporary setting. For some reason, shades of Lady Diana sprang into mind. What do you think?
Learn more about Vertigo
SUMMARY
A literary novel with suspense and erotic undertones that opens on New Year's Eve 1898. Emma Smith has just informed the reader that "For seventeen years I was a good - some might say exemplary - wife. It is important that you know this about me from the start." That night, she resolves to, during the course of the next year, become "a better person." Her husband John, a writer, suggests that she do so by striking up a correspondence with a convicted murderer who he thinks does not deserve to be in prison for his crime. The prisoner, Chance Wood, initially wants nothing to do with Emma, but then his letters become more heated and Emma learns that the real definition of vertigo is not the fear of falling, but the fear of wanting to fall. As the following New Year's approaches, and the world gets ready for 1900, Queen Victoria announces - at the suggestion of an advisor who states that this will make her look more progressive - that she will free certain prisoners that do not pose a real threat to society and who can get an upstanding citizen to petition for them. But by the time Chance is freed, Emma finds that she is in a prison of her own making. Unable or unwilling to merely turn away from the only world she has ever known in order to achieve what she wants, she becomes convinced that if she is to ever have her Chance, then her husband must die.
---
What do you think about this review?
Comments
No comments posted.

Registered users may leave comments.
Log in or register now!