"Quirkly and clever take on the Cinderella story."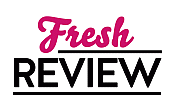 Reviewed by Meghan Fryett
Posted December 11, 2006

Maybe everyone isn't destined for true love. Rachel Greer gave up long ago finding The One and instead fills her spare time with as many volunteer activities as humanly possible. If she can't find fulfillment with one other person, perhaps she can fulfill others with her generosity.
Handsome firefighter Luke Stanton is desperate to be filled by Rachel's generosity, so to speak. Flowers, picnic lunches, anything to get her attention. Rachel is less than eager to take on his advances, especially since she knows for a fact that true love isn't in the cards for her. That is, until Aphrodite herself wanders into her life and is forced to act as a reluctant godmother to her even more unenthusiastic godchild.
Since Zeus cast out his daughter from Mount Olympus, Aphrodite (or Venus, as she prefers to be called) must successfully match romantic pairs from now until her father says so. Going on 2000 years, Venus hopes that her punishment will soon end so she can be back to dining on ambrosia and sipping on nectar. Wracking her brain for any possible way to get Rachel to fall in love with Luke, she consults her go-to bible: Cosmopolitan magazine. Rachel's mission, should she choose to reluctantly accept it, is to interview Luke's ex-girlfriends to discover all the skeletons in his closet while learning to trust men again. Sure that this harebrained scheme will never work, Rachel accepts the challenge and learns some interesting things about her suitor, her godmother and herself.
Quirky and clever, Shannon McKelden makes up for her implausible plot with humor and style. This new twist on the classic Cinderella story will have you cheering for Rachel to get over herself already and rush into Luke's muscular arms.
SUMMARY
Rachel Greer is fed up with love. For years she was sure her Prince Charming was right around the corner. Ha. Was she ever wrong (and shes got the exes to prove it). So she's decided to devote her time to meaningful pursuits, filling her life with work and volunteerism. Enter the goddess Venus, forced by her ornery father Zeus into fairy godmother servitude. Venus is only a few love-life fixes away from returning to Mount Olympus and she's not about to let some reluctant mortal stand in her way. Sexy, sassy Venus is a force to be reckoned with--this goddess always gets her man, even if she's trying to get him for someone else. Armed with her extraordinary goddess powers (well the few she has left after Zeus got through with her), a killer wardrobe, and the goddess bible (Cosmopolitan), Venus sets out to turn Rachel's orderly life upside down in the name of True Love.
Excerpt
Rachel Greer

The door to Starbucks opened and my savior appeared, her expression no more pleasant than it had been before. She silently handed me my white cup and change.

"Nothing for yourself?" I asked. "I really didn't mean to keep you from your own coffee."

"You didn't," she said, her curled-lip look at the dogs letting me know that she was most definitely not a hound lover, and that that had probably been what put her off her latte.

"Well, I'm sorry if I ruined your coffee break anyway," I said, smiling pleasantly. "I really, really appreciate this." I tried to think of something to say to make up for the favor. Finally, I focused on the red leather tote she was carrying. "Great bag," I commented.

She looked positively stunned and made a sound in the back of her throat that was an odd combination of choke and sob. She shifted her gaze heavenward before grinding out between brilliant white, clenched teeth, "You have got to be kidding."

Geez. You'd think I'd said something wrong. Most women (especially women who clearly devoted more time to their appearance each day than I did in a month) would have been flattered to receive a compliment about an obviously pricy handbag. Wasn't that the only reason they carried them? To elicit comments from other people who were awed that they spent so much money on a purse?

"Well, sorry, again," I said, with a wave of my coffee cup. "I'd better get these dogs back to the shelter. Thanks."

I turned to move down the sidewalk again, pulling on the dogs, who were still sniffing intently around the strange woman's feet. "Come on, boys and girls."

We got across the street, while I gulped down my coffee, scalding my throat and tongue in the process, but knowing that as soon as that caffeine hit my system, I'd be good to go for another few hours. I didn't worry too much about falling asleep tonight, as I'd be beyond exhaustion by that time, as usual, and would be in dreamland as soon as I hit the pillow. Dropping my now-empty cup off in another conveniently placed trash can (no one could accuse Cameron Creek residents of being litterbugs), the dogs and I were heading back toward the shelter when I heard the voice calling me.

"Wait!"

Turning, I found the woman from Starbucks had followed us--apparently reluctantly, judging from the continued unpleasant look on her face.

"Can I help you with something?" I asked, trying not to be alarmed at the vaguely maniacal look on her face. Her brow was furrowed deeply over wild-looking eyes, and she was breathing hard, not from exertion, but almost like she was about to have a panic attack.

"Not hardly," she choked out.

At her cautious glance toward the dogs--whose range she had stopped well out of--I thought I finally understood. "Oh, do you want to adopt one of the dogs? That would be great! I'm on my way back to the shelter now. Which one do you like? Personally, I like that one there." I pointed at the dignified, curly-haired pooch sitting patiently away from the others, waiting for permission to move again. "She's a little sweetie. I'd take her home if I- -"

"I don't want a dog," she interrupted. "I want you."

My mouth dropped open. This had to be the weirdest pickup situation ever. "I...uh," I stammered when I finally got my ability to speak back. "I'm sorry, I don't...I date men. Well, I don't date men...or women, right now, because, well, I'm just not in the market to date now. Or, ever. Really." I realized I was babbling, a nervous habit, and I clamped my mouth shut. Now that the woman knew that I wasn't a lesbian, she would probably just thank me for my time, sorry for the bother, and leave.

"Let me rephrase," she said slowly, as if she were talking to a small child. I was just freaked out enough by the situation not to take offense. "I need you."

"But, I just told you, I don't swing that way," I replied, getting a bit irritated.

"I don't believe I mentioned swinging," she snapped, tossing a handful of hair over her shoulder. "What are you talking about?"

"You just said you wanted me...or needed me," I said. "I'm talking about that fact that I'm not a lesbian, and wouldn't date you even if I was accepting dates right now, which I'm not. I'm not looking for a man. And I'm really not looking for a woman."

"I wasn't asking you out!" If possible, her look of repulsion got stronger. "I'm telling you that I'm...oh, upon Zeus, why does this have to be so difficult?" When I continued to stare, she finally squared her shoulders and looked me straight in the eye, and said with the seriousness of a comedic straight man, "I'm your fairy godmother."
---
What do you think about this review?
Comments
No comments posted.

Registered users may leave comments.
Log in or register now!