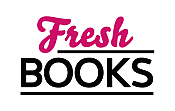 Summer Reads are HOT in July!
"Debut novel dealing with the living and the dead through several generations of a family."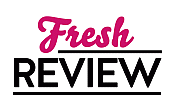 Reviewed by Sue Burke
Posted October 20, 2006

In a story steeped in history and tradition, A DAY OF SMALL BEGINNINGS spans three generations of a Jewish family both in Poland and the United States.
Zokof, Poland, 1906. Fourteen-year-old Itzik Leiber is returning home at night on a country road when he sees a Polish peasant whipping three young Jewish boys. Itzik intercedes, intending only to stop the attack on the children. But when Itzik grabs the whip, he spooks the horse. The frightened animal bolts and knocks the man to the ground where the peasant, a popular man in town, is run over by the wagon. His head crushed under the wagon wheel, he is killed instantly. In fear for his life, Itzik hides in an old cemetery and prays to a God he barely believes in to save him from the mob that's already gathering. The grave Itzik cowers on belongs to Freidl Alterman, a childless widow, only one year dead. Freidl's spirit awakens, protective and fiercely maternal. Freidl thanks God for this child finally delivered to her, denied in life but better late than never. Freidl watches over Itzik as he slinks through town making for his mother's house and what he knows will be his final goodbye to his family. From Zokof, he makes his way to Warsaw, but news of the peasant's death has preceded him. With no place to hide, he leaves Poland for America. It's here that the spirit of Freidl is forced to leave Itzik. Childless, alone again and an outsider, Freidl floats in the blue void, waiting in her solitude for redemption and prayers and a final resting peace.
By 1991, Itzik has died. His son, Nathan Linden, is invited by the Polish government to lecture at the university in Warsaw. Nathan visits his father's hometown and meets Raphael Bergson, Zokof's last Jew. Raphael tries to convince Nathan to perform the necessary rituals to put Freidl's still-exiled spirit to rest. Nathan, a first generation American but in his heart many generations from his religion and roots, cannot find it in himself to affirm his faith. A year later, when Nathan dies suddenly from a heart attack, his daughter Ellen makes her own journey to Zokof, and Freidl is again hopeful that this next generation of Itzik's family will help her spirit finally find rest.
Coming from a family where there is a thin line between the living and the dead, I was immediately drawn into the story. I know the stories of my relatives 100 years and more dead, as well as I do the ones still alive. The first 53 pages, where Freidl is the narrator, grabbed me right away. For a ghost, she is so alive, her faith and will strong after a year in the grave. Her love for Itzik is apparent from the first time he kneels on her grave and awakens her. Raphael and Freidl bring religion, tradition, folklore and history alive for not only the Lindens (Leibers) but also the reader fortunate enough to come across this little gem of a story by first-time author Lisa Pearl Rosenbaum.
SUMMARY
On a warm spring night, in the small Jewish cemetery of Zokof, Friedl Alterman is wakened from death. On the ground above her crouches Itzik Leiber, a reclusive, unbelieving fourteen-year-old whose fatal mistake has spurred the town's angry residents to violence. The childless Friedl rises to guide him to safety-only to find she cannot go back to her tomb. Now Friedl is trapped in that thin world between life and death, her brash decision binding her forever to Itzik and his family: she is fated to be forever restless, and he, forever haunted by the ghosts of his past.
Years later, after Itzik himself has gone to his grave, his son, Nathan, knows nothing of his bitter father's childhood. When he begrudgingly goes to Poland on business, Nathan decides on a whim to visit his ancestral town. There, in Zokof, he meets the mysterious Rafael, the town's last remaining Jew, who promises to pass on all the things Itzik had failed to teach his son-about Zokof, about his faith, and about himself.
And yet, like the generation before him, Nathan keeps what he learns hidden inside himself. With the family legacy in danger of being lost, Friedl's restless spirit guides Itzik's precocious granddaughter, Ellen, on a journey of her own to Zokof, where only Friedl can help Ellen unlock the mysteries of her family's past-and only Ellen can help Friedl break her agonizing enslavement.
---
What do you think about this review?
Comments
No comments posted.

Registered users may leave comments.
Log in or register now!