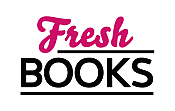 Great new reads in September
"Another smart legal thriller featuring Nina Reilly."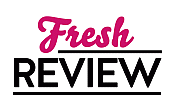 Reviewed by Morgan Chilson
Posted June 17, 2005

Nina Reilly is back in Lake Tahoe after finally splitting up with her on-again-off-again lover, Paul. Settling into work and dealing with her teenage son, Bob, should be enough chaos in her life. But when her cute, friendly masseuse, Chelsi, talks about needing some legal help, Nina is pulled into a tension-filled case that will involve murder, math and...of course, mayhem.
Elliott is a brilliant mathematician who, along with two fellow students, witnessed a murder. But they weren't supposed to be where they were, so the students high-tailed it out of town, not staying to be witnesses. Now, this attorney (Nina) is trying to draw him back to the case, and Elliott's world is being shaken.
As with all of the Nina Riley books, there's an intriguing plot weaving through CASE OF LIES and pulling the reader deeper into the book with every page turned. An interesting twist to this book is the entry of Bob's real father, Kurt. Could there be an old romance rekindling there? You'll enjoy this smart legal thriller!
SUMMARY
For Nina Reilly, the mountain town of Lake Tahoe is home. It's where she forged a successful career as a tough, resourceful attorney–and raised her teenage son, Bob, alone. Back from a stint in Monterey, where her love life took a tumble, Nina has returned to her Tahoe law office with her old friends Sandy Whitefeather and Sandy's son, Wish. It isn't long before she has a new client whose wife was shot and killed during a casino-district robbery two years before. The police have no suspects, and the robbery victims, three students, lied about their identities and are hiding outside California and the reach of the court.Two of the witnesses have fled to a village not far from the home of Bob's father, Kurt Scott, in Germany. As Nina tries to unravel the mystery of one violent Tahoe night, a harrowing journey begins–one that takes her from the dark underworld of Tahoe's casinos to the halls of a prestigious East Coast university to Europe and an emotional reunion with Kurt.
As old feelings are rekindled, Nina's case turns violent. Everyone has something to hide–the brilliant but unstable mathematics student who has made an astonishing discovery, the owner of a motel where the shooting took place, and the shooter, who has turned the whole case into a gigantic lie.
---
What do you think about this review?
Comments
No comments posted.

Registered users may leave comments.
Log in or register now!