"Excellent archeological, sea-going adventure suspense and fascinating look at the Atlantis legend."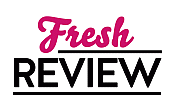 Reviewed by Morgan Chilson
Posted September 20, 2006

Thriller Arcane | Suspense Arcane
Jack Howard may be onto the find of his career -- the fabled Atlantis. But in the high-stakes world of archeology and treasure hunting, he has to move quickly and carefully. The first move is assembling a crack team and one member is Dr. Katya Svetlanova, one of the world's leading experts on Atlantis legends.
As the group puts together the pieces of the age-old puzzle, it becomes clear that they're being monitored. As they prepare to dive and find an unlikely and completely unexpected problem blocking the site, their adversaries move in to make sure that any treasure makes it into their hands.
While he's pretty concerned about keeping the evidence of Atlantis safe, Jack has gotten caught up in a disaster that could have global repercussions. Can he and Katya and the rest of their elite team solve the Atlantis mystery and save the world?
This archeological, sea-going adventure was likened on the cover to THE DA VINCI CODE and Clive Cussler's work. I'd say a definite yes, as I am an avid reader of both. I would caution you that the author, who is a real-life underwater archeologist and expert doesn't stint on details -- be prepared for a history lesson that leaves you determined, in the end, to do a little exploring of your own to find out what was true and what was enhanced for the sake of fiction. (That part definitely is reminiscent of Da Vinci!) I would say that the romantic interest seems to be tossed in to appease an editor -- not written with much feeling or believability. But ATLANTIS is an excellent book in the adventure genre; a fascinating look at the Atlantis legend and some good adventure writing. A definite recommend for this debut author. I hope to see more.
Learn more about Atlantis
SUMMARY
From an extraordinary discovery in a remote desert oasis to a desperate race against time in the ocean depths, a team of adventurers is about to find the truth behind the most baffling legend in history. The hunt is on for...
Marine archaeologist Jack Howard has stumbled upon the keys to an ancient puzzle. With a crack team of scientific experts and ex-Special Forces commandos, he is heading for what he believes could be the greatest archaeological find of all time - the site of fabled Atlantis - while a ruthless adversary watches his every move and prepares to strike.
But neither of them could have imagined what awaits them in the murky depths. Not only a shocking truth about a lost world, but an explosive secret that could have devastating consequences today. Jack is determined to stop the legacy of Atlantis from falling into the wrong hands, whatever the cost. But first he must do battle to prevent a global catastrophe.
---
What do you think about this review?
Comments
No comments posted.

Registered users may leave comments.
Log in or register now!