Holiday Potluck
Wishing you and yours the best this holiday season!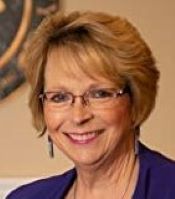 Latkes, in case you don't know, are potato pancakes, fried in oil. The holiday celebrates the Maccabees (the Hebrew word for "hammer") victory over the Greeks who wanted the Jews to reject their one G-d and worship pagan gods. When the Jews reclaimed the Temple, they found only enough uncontaminated oil to light the menorah for one night. Instead, the oil lasted for eight nights, a miracle. On each of the eight nights of Hanukkah, we light candles to commemorate this miracle. We also cook in oil to remember the special oil in the lamp. Some families make donuts. We make latkes.
Everyone's family has a different recipe. Now I'm seeing recipes for latkes with jalapeno peppers! My mother-in-law, may she rest in peace, would not approve. Herewith, I share with you two of my mother-in-law's recipes for latkes.
Latkes
(Serves small army, but remember you want leftovers!)
5 pound bag of white potatoes
2 large sweet onions
1 large container of egg substitute
Black pepper
Olive oil for cooking (lots—don't skimp or the latkes will stick!)
Sour cream
Applesauce
Using food processor or hand grater, grate onions and set aside in large bowl. (You will cry.) Drain onions and pat with paper towels. They make a lot of water!
Peel potatoes and place in large bowl or pot of salted water to prevent them from turning colors.
Cut potatoes into chunks and grate in food processor or by hand. (Oy! That's a lot of work. Sure you can't borrow a food processor from someone?)
Mix onions, potatoes, and egg substitute until all potatoes and onions are covered well with egg. You probably won't need the entire container. Throw in black pepper to your taste.
Heat olive oil in frying pan. You want it hot, not smoking, but hot.
Place large spoons full of latke mix in pan and turn when golden brown (you will see it on turn color on the edges).
Serve latkes hot with a generous dollop of sour cream and/or applesauce.
I hope you enjoy the recipe. More importantly, I hope you enjoy your time with your families and the wonderful memories you make with them during whatever holiday you celebrate.
Happy healthy holidays to all!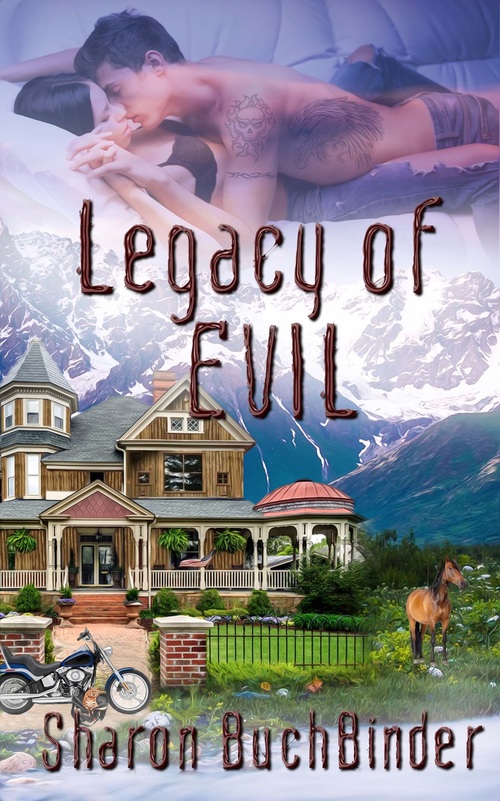 When a wild mustang is shot in Montana, renowned horse whisperer and telepath, Emma Horserider, is called in to calm the herd and find out what happened. Once on scene she is almost killed by a bullet-spewing drone, and calls her black ops brother for back-up.
Emma's help roars into her life covered in tattoos and riding a Harley. Remote viewer Bronco Winchester takes the assignment because he is ordered to, but he wonders what type of assistance, his boss's sister needs. That is until he sees Emma, a valiant Warrior Woman proud of her Crow heritage.
Posing as a married couple, Emma and Bronco go undercover to infiltrate and stop a hate group. Both are anxious enough without the now growing attachment they feel for one another. When the lives of many are on the line, they are not sure if they will live or die—let alone have a chance at love.
Romance Western | Romance Paranormal [The Wild Rose Press, On Sale: October 13, 2017, e-Book, ISBN: 2940158562303 / eISBN: 9781509217236]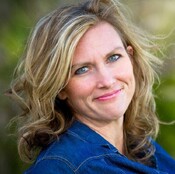 I'd chose Gage's Peppermint Mocha because I love peppermint, coffee, chocolate and the very handsome Gage McKenna from my Alaskan Courage series novel—STRANDED.
Gage is quite the chef and loves to mix up flavors and this drink is layered with plenty of yummy warmth for a cold, winter day. My family and I love to sip holiday drinks like these sitting by the fire or in front of our lit Christmas tree and just soak in the season, and peppermint Christmas just go together perfectly.
Try it with some Christmas cookies or even a Pettrey Family Favorite like our Holiday pretzels, which I've included as well. This tradition started when our kiddos were young and they'd have a blast squishing the M&Ms into the melting Hershey Kiss as they came out of the oven. Really gets you in the festive, Christmas mood. Hope you enjoy, and Merry Christmas!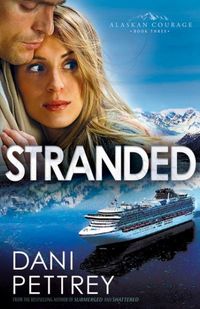 Eager Fans Await Bestselling Author Dani Pettrey's Latest Romantic Suspense

When her friend vanishes from a cruise ship, reporter Darcy St. James isn't satisfied with their explanation that she simply left her job of her own accord. Something isn't lining up, and Darcy believes the only way to find the truth is to put herself in Abby's position. Within days, Darcy learns her friend wasn't the only person to disappear mysteriously. Last summer, a woman vanished under almost identical circumstances.

Gage McKenna has taken a summer-long stint leading adventure excursions for the passengers of various cruise lines that dock for a few days of sightseeing. He's surprised to find Darcy working aboard one of the ships, investigating a troubling report. Something sinister is going on and the deeper they dig the more Gage fears they've only discovered the tip of the iceberg.
Romance Suspense | Thriller | Inspirational Mystery [Bethany House, On Sale: September 1, 2013, Paperback / e-Book, ISBN: 9780764209840 / ]

You Can't Just Disappear in the Middle of the Ocean or Can You?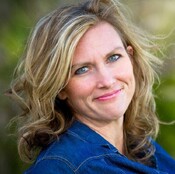 Praised by New York Times best-selling author Dee Henderson as "a name to look for in romantic suspense," Dani Pettrey has written eight novels, which have sold more than 300,000 copies. Dani combines the page-turning adrenaline of a thriller with the chemistry and happy-ever-after of a romance novel. Her novels stand out for their "wicked pace, snappy dialogue, and likable characters" (Publishers Weekly), "gripping storyline ...
Read More...
Visit Dani Pettrey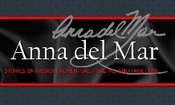 In our home, the holidays are all about family, about coming together to celebrate our blessings and have fun. We're a global bunch and people travel from all over to gather at our house. There's lots of laughter and an excess of delicious foods. But the star of the evening is my Mom's sangria.
Ingredients:
1 bottle of your favorite red wine
2 oranges
2 apples
1 lemon
1 tablespoon of sugar
1/2 a liter of Sprite or Seven Up
Preparation:
Begin with a bottle of wine. I prefer a Cabernet Sauvignon, but you can choose your favorite red. Hint: The wine doesn't have to be fancy or expensive, just full-bodied and delicious.
Next, slice oranges into thin wheels and cut up a couple of tart apples into small, square pieces. I use a red and a green apple to add variety to the flavors. Set the oranges aside and marinate the apples in a half a cup of wine. You can prepare the fruit early and keep it fresh and cold in the refrigerator.
When you are ready to serve, pour the reminder of the wine into your favorite festive pitcher and add two cups of cold Sprite or Seven Up. Hint: You can adjust the alcohol level by playing with the wine to fizz ratio. Testing this ratio is half the fun. :-)
Add a half tablespoon of sugar and mix well. Taste. Add more sugar if you like your cocktails sweet. Reduce the sugar amount by half if you're like me and prefer less sweetness in your sangria.
Add orange slices and marinated apples. Add a few squirts of fresh lemon. Serve over ice if you like your cocktails fizzy and cold like I do. Make sure everyone gets apples and oranges in their glass. Garnish with orange wheels.
Special Additions:
Lots of love.
Your family crowding the kitchen.
Your honey nearby.
Tons of laughter.
Happy holidays!
Amazon Bestselling author Anna del Mar writes hot, smart romances that soothe the soul, challenge the mind, and satisfy the heart. Her stories focus on strong heroines struggling to find their place in the world and the brave, sexy, kickass heroes who defy their limits to protect the women they love. A Georgetown University graduate, Anna enjoys traveling, hiking, skiing, and the sea. Writing is her addiction, her drug of choice, and what she wants to do all the time. The extraordinary men and women she met during her years as a Navy wife inspire the fabulous heroes and heroines at the center of her stories. When she stays put—which doesn't happen very often—she splits her time between Colorado and Florida, where she lives with her indulgent husband and a very opinionated cat.
...
Read More...
Visit Anna del Mar
Holiday Contest Winners


The winner is Rachel Darensbourg Zachary, La
The winner is PATRICIA STENTZ Estero, FL
The winner is Kara Sindy Germantown, MD
The winner is Jackie Ludvigsen westfield, wi
The winner is Sharon Gage Annapolis, MD
The winner is Carrie Edmunds Battle Creek, MI
The winner is Margaret Luvisi Waltham, MA
The winner is Ron Frampton pearland, texas
The winner is nancy cunha rumford, ri
The winner is Joan Farr Manchester, NH
The winner is Sandra Beck Maggie Valley, NC
The winner is carol gerst W. Burlington, Iowa
The winner is Colleen Conklin Goodyear, Arizona

The winner is Daniel Morrell Weymouth, MA