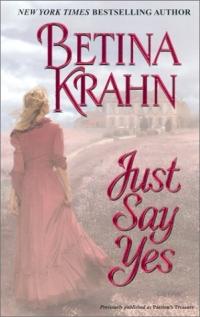 Purchase
Original Title: Passion's Treasure - 3/1989
Zebra
May 2002
Featuring: Treasure Barrett; Sterling Renville
446 pages
ISBN: 0821773143
Paperback (reprint)
$6.50
Add to Wish List

The year is 1757, and a war is brewing in the village of Culpepper, Maryland. A battle between logic...and love.
Treasure Barrett is a "thinker." She has solved the villagers' problems for years—from aches and pains to storing ice—with her creative ideas. But she faces her greatest challenge once Sterling Renville arrives in town...
The late squire's only child, Sterling has traveled from England to claim his inheritance—what there is of it. Seems all Sterling is left with is a pile of unpaid loans, and he plans to collect whatever coin he can from the impoverished townspeople.
When Treasure comes to the villagers' aid, the stage is set for a battle royale. Sterling has never had so beautiful an opponent—nor relished a skirmish more. Relying on her mind to win the day, Treasure leaves her heart defenseless—and finds herself under seduction's siege.
Once one of them just says yes—to the victor go the spoils...
Comments
No comments posted.

Registered users may leave comments.
Log in or register now!