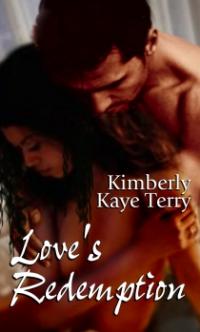 Purchase
New Concepts Publishing
December 2005
Featuring: Dr. Maya Richardson; Detective Mark Halstan
ISBN: 1586088041
e-Book
$5.99
Add to Wish List

Romance Suspense | Romance Contemporary
The "Slayer" has been terrorizing San Antonio for months. The police believe this sadistic serial killer is a prostitute and a woman; but that's all they know. Dr. Maya Richardson has come a long way from being the little girl that no one wanted. Her happy childhood was shattered when her parents died in an accident. Because of her dual heritage no family members offered to take her in, forcing her into an abusive foster home that left her emotionally scarred, and unwilling to believe in love and commitment.
As the founder of Imani House, Maya helps women escape prostitution. She is pulled into the Slayer investigation when her beloved foster sister becomes the killer's first female victim.
To Detective Mark Halstan this is just another case until Maya walks into the police squad room. His attraction to her is immediate and intense. He knows the timing is all wrong but he can't ignore the heat generated every time their eyes meet. The difference in their race means nothing to Mark as he falls in love with the beautiful, reserved psychologist.
Mark and Maya work together to find the Slayer before more lives are lost but the strange occurrences surrounding the investigation increase. Maya struggles to find the courage to love again as a whole town is on edge, wondering who is the face behind the San Antonio Slayer.
Rating: Contains graphic sexual content, adult language, and violence.
Comments
No comments posted.

Registered users may leave comments.
Log in or register now!