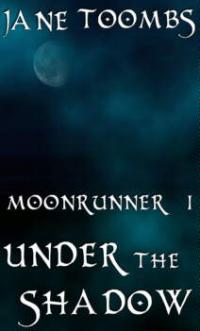 Purchase
Moonrunner I: Under the Shadow
Jane Toombs
Moonrunner #1
New Concepts Publishing
November 2001
Featuring: Nausicaa; Ulysses
ISBN: 1586084658
Trade Size (reprint)
$7.49
Add to Wish List

A man wakes naked and injured on a beach with no idea how he comes to be wherever he is. Worse, he doesn't know who he is. And worst of all, he has no conception of what he is. Not until the first full moon when he--changes. Harried by humans afraid of his kind, he travels from Gold Rush California to New Orleans, to Michigan, the killing fields of the Civil War and finally back to the fortress he's built in California to protect his family. He's safe there--until a long overdue debt forces him to invite danger inside the fortress walls....
Rating: This paranormal fantasy is set the past, from 1848 to 1880. Although violence and sex are an integral part of the story, so is love.
Comments
No comments posted.

Registered users may leave comments.
Log in or register now!