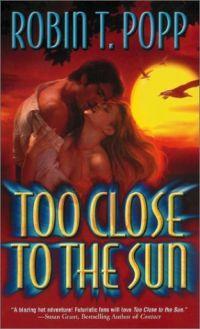 Purchase
Love Spell
July 2003
Featuring: Nicoli Romanof; Angel Torrence
320 pages
ISBN: 050552547X
Paperback
$5.99
Add to Wish List

Galactic smuggler Angel Torrence resented Colonel Nicoli Romanof from the first order he barked at her. His disembodied voice -- arrogant and bossy -- blared out of the Icarus's control panel, not to thank her for rescuing him and his ship from the terrorist attack, but to instruct her to set a course for the most perilous planet in the solar system.
On the riskiest mission of his career, Nicoli had allowed his life essence and his physical form to be separated. And the Harvestors had taken the bait -- his body. Now he needed the cocky pilot who'd stolen his vessel to help him retrieve his person and destroy the deadly race of aliens. Then he discovered the young man was a woman, and he kissed his chances of success goodbye.
When Nicoli refused her assistance because of her gender, Angel would have moved heaven and earth to prove she was up to the task. But she never expected the colonel's physique to be so magnificent -- or his heart to be so courageous. And when a passion she couldn't deny flared between them, she wondered if they'd found love or flown... Too Close To The Sun.
Comments
No comments posted.

Registered users may leave comments.
Log in or register now!