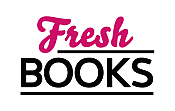 May blossoms can be steamy!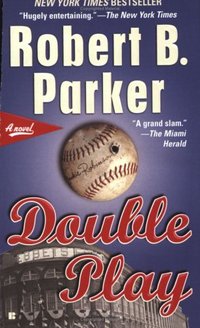 Purchase
Blue-Eyed Devil, May 2011
Paperback
Brimstone, May 2010
Paperback
The Professional, October 2009
Hardcover
Passport To Peril (Hard Case Crime), July 2009
Mass Market Paperback
Chasing The Bear, May 2009
Hardcover
Night and Day, March 2009
Hardcover
Rough Weather, November 2008
Hardcover
Resolution, June 2008
Hardcover
The Boxer and the Spy, May 2008
Hardcover
Stranger in Paradise, February 2008
Hardcover
Now and Then, November 2007
Hardcover
Hundred-Dollar Baby, September 2007
Paperback
Spare Change, June 2007
Hardcover
Blue Screen, June 2007
Paperback (reprint)
Edenville Owls, May 2007
Hardcover
Sea Change, March 2007
Tall (reprint)
High Profile, February 2007
Hardcover
Hundred Dollar Baby, November 2006
Hardcover
School Days, October 2006
Paperback (reprint)
Blue Screen, June 2006
Hardcover
Appaloosa, June 2006
Paperback
Cold Service, March 2006
Mass Market Paperback
Melancholy Baby, October 2005
Paperback
School Days, September 2005
Hardcover
Double Play, June 2005
Paperback
Bad Men, March 2005
Paperback (reprint)
Cold Service, March 2005
Hardcover
Stone Cold, October 2004
Paperback
Back Story, March 2004
Paperback
Shrink Rap, October 2003
Mass Market Paperback
Widow's Walk, March 2003
Paperback
Death in Paradise, November 2002
Paperback
Potshot, June 2002
Paperback
Gunman's Rhapsody, March 2002
Paperback
Perish Twice, November 2001
Mass Market Paperback
Night Passage, July 2001
Paperback
Hugger Mugger, June 2001
Paperback
Family Honor, November 2000
Paperback
Hush Money, April 2000
Paperback
Trouble in Paradise, October 1999
Paperback
Sudden Mischief, May 1999
Paperback
Small Vices, March 1998
Mass Market Paperback
Chance, April 1997
Paperback
Thin Air, April 1996
Paperback
All Our Yesterdays, December 1995
Paperback
Walking Shadow, June 1995
Paperback
Paper Doll, April 1994
Paperback
Perchance to Dream, December 1993
Paperback
Double Deuce, April 1993
Paperback
The Godwulf Manuscript, January 1993
Mass Market Paperback
Promised Land, December 1992
Mass Market Paperback
A Savage Place, November 1992
Paperback
Ceremony, August 1992
Mass Market Paperback
Valediction, June 1992
Mass Market Paperback
The Judas Goat, June 1992
Mass Market Paperback
The Widening Gyre, June 1992
Mass Market Paperback
Pastime, April 1992
Paperback
Early Autumn, April 1992
Mass Market Paperback
Stardust, May 1991
Paperback
Playmates, March 1990
Paperback
Crimson Joy, April 1989
Mass Market Paperback
Pale Kings and Princes, July 1988
Paperback
Looking for Rachel Wallace, September 1987
Paperback
God Save the Child, May 1987
Mass Market Paperback
Mortal Stakes, May 1987
Mass Market Paperback
Taming a Seahorse, May 1987
Mass Market Paperback
A Catskill Eagle, June 1986
Mass Market Paperback
Love and Glory, September 1984
Mass Market Paperback
Wilderness, October 1983
Mass Market Paperback

Berkley
June 2005
On Sale: June 7, 2005
304 pages
ISBN: 0425199630
EAN: 9780425199633
Paperback
$7.99
Add to Wish List

1947: Jackie Robinson breaks baseball's color barrier--and changes the world. The event also changes the life of Robinson's bodyguard--and those changes can prove fatal.
Comments
No comments posted.

Registered users may leave comments.
Log in or register now!