Cynthia Cooke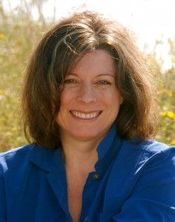 Blogging at Fresh Fiction
Cynthia Cooke | Breaking All The Rules
September 25, 2014
Have you ever been on a blind date? Or better yet, have you ever signed up on one of those online dating sites? Itís Read More...
Cynthia Cooke | My Favorite ...The Avengers
May 18, 2012
How is it possible that I could have been so clueless about the earth's mightiest heroes?† I was.† But not anymore.† After 2 hours Read More...
Cynthia Cooke is an award-winning, multi-published author who has published 11 books and short stories for Harlequin/Silhouette and Steeple Hill. Her latest book, Deadly Secrets, Loving Lies, will be one of the launch books for Entangled Publishing's new Dead Sexy Books Romantic Suspense line. Cynthia lives in North Carolina with her husband and three teenage kids who keep her world hopping and constantly on the move. She has a deep affection for horror movies and thrillers, and all things that go bump in the night. In the South with its thick woods, creepy crawlers, and graveyards on every corner, there is a lot of bumping to stir the imagination. Cynthia is known best for writing page-turners that will keep you up when you long for sleep. So, if you choose to take that ride, over the edge and into the dark, donít forget to turn on the lights. Cynthia Cookeís books arenít sweet and they arenít for the faint of heart. Enjoy the Dark Seduction.
Books:
All Bets Are On, October 2014
e-Book
Deadly Secrets, Loving Lies, May 2012
e-Book
Rising Darkness, September 2007
Dark Enchantments
Mass Market Paperback
Shiver, March 2005
Paperback