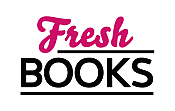 Steamy, hot August books. Fans anyone?
C.T. Adams
Pseudonym: Cat Adams.

C.T. Adams currently resides in the Texas hill country with her pet cats. She always wanted to be a writer, but didn't enter into the partnership with Cathy until 10 years ago. She's never looked back! She currently divides her energies between her writing, work and family life.
Series
Books:
The Exile, March 2015
Book of the Fae #1
Paperback
Touch Of Evil, October 2014
Thrall #1
Paperback
Serpent Moon, March 2010
Tales Of The Sazi
Mass Market Paperback
Cold Moon Rising, August 2009
Tales of the Sazi
Mass Market Paperback
Howling Moon (Tales of the Sazi), October 2008
Mass Market Paperback
Hunter's Moon (Tales of the Sazi), October 2008
Mass Market Paperback
Touch Of Darkness, August 2008
Thrall #3
Mass Market Paperback
Weirdly, A Collection of Strange Tales, vol. 2, July 2008
e-Book
Timeless Moon, March 2008
Tales Of The Sazi #6
Paperback
Dreams & Desires, February 2008
A Collection of Romance Tales, Vol. 2
Trade Size
Moon's Fury, October 2007
A Tale of the Sazi # 5
Mass Market Paperback
Touch of Madness, June 2007
Thrall #2
Mass Market Paperback
Howling Moon, January 2007
Tale of the Sazi
Paperback
Captive Moon, August 2006
A Tale of the Sazi
Paperback
Touch of Evil, March 2006
Thrall #1
Paperback
Moon's Web, August 2005
A Tale of the Sazi
Paperback
Hunter's Moon, December 2004
Tale of the Sazi
Paperback