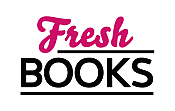 May blossoms can be steamy!
Carole Mortimer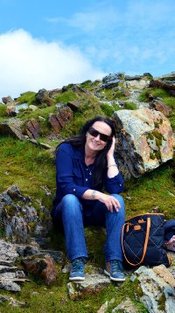 Carole Mortimer was born in a very rural hamlet in the east end of England. She first began writing for Mills & Boon in 1978, and has now had more than one-hundred and forty books publishedóbut still enjoys entering the lives of each and every one of her heroes and heroines! Now happily married to Peter, she is a mother to four sons and stepmother to two more, with ages ranging from twelve to thirty-four. She has a very full and happy life, but still finds the time in each day to sit down and write.
Carole now lives in a very beautiful part of Britain and is busily working on her next romantic novel.
Interviews for Carole Mortimer
Catching Up with Carole Mortimer
October 23, 2014
Books:
Christmas Alpha, November 2014
Alpha #1
e-Book
Christmas With A Billionaire, October 2014
Paperback
Not Just A Governess, July 2013
Hardcover
Some Like To Shock, January 2013
Paperback
A Night In The Palace, November 2012
Paperback
Mistletoe Wishes, October 2011
Paperback
The Reluctant Duke, May 2011
Paperback
The Return of the Renegade, April 2011
The Scandalous St. Claires
Paperback
The Master's Mistress (Harlequin Presents), June 2010
Mass Market Paperback
Lady Arabella's Scandalous Marriage, April 2010
Paperback
The Infamous Italian's Secret Baby, February 2010
Mass Market Paperback
The Rogue's Disgraced Lady, January 2010
The Nortorious St. Claires
Mass Market Paperback
The Rake's Wicked Proposal (Harlequin Historical Series), November 2009
Mass Market Paperback
The Venetian's Midnight Mistress, October 2009
Mass Market Paperback
The Duke's Cinderella Bride (Harlequin Historical), September 2009
Mass Market Paperback
The Virgin Secretary's Impossible Boss, September 2009
Mass Market Paperback
Pregnant With The Billionaire's Baby, July 2009
Mass Market Paperback
His Bid For A Bride, June 2009
Mass Market Paperback
Bedded For The Spaniard's Pleasure, April 2009
Mass Market Paperback
The Mediterranean Millionaire's Reluctant Mistress, February 2009
Mass Market Paperback
Christmas Weddings, October 2008
Mass Market Paperback
The Sicilian's Innocent Mistress, September 2008
The Sicilians
Mass Market Paperback
At The Sicilian Count's Command, August 2008
Paperback
The Sicilian's Ruthless Marriage Revenge, July 2008
The Sicilians
Mass Market Paperback
The Christmas Night Miracle, December 2007
Paperback (reprint)
Christmas Proposals, November 2007
Paperback
The Billionaire's Marriage Bargain, September 2007
Wedlocked!
Mass Market Paperback
Wife by Contract, Mistress by Demand, May 2007
Miniseries: Dinner At 8
Paperback
Pregnant by the Millionaire, February 2007
Miniseries: Expecting!
Paperback
His Very Personal Assistant, August 2006
Miniseries: In Love with Her Boss
Paperback
Claiming His Christmas Bride, December 2005
Harlequin Presents 2510
Paperback
Boardroom to Bedroom, February 2005
Paperback