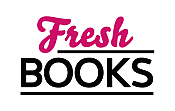 Lots of Love in February
Steve Berry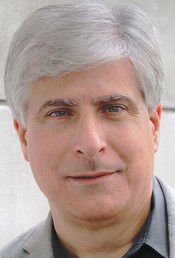 Photo Credit: Kelly Campbell

Blogging at Fresh Fiction
Steve Berry |The Mystery of Charlemagne
December 10, 2008
Charlemagne is a historical figure you don't see a lot of in thrillers. Katherine Neville is the only writer I can recall who's Read More...
Steve Berry is the New York Times bestselling author of The Venetian Betrayal, The Alexandria Link, The Templar Legacy, The Third Secret, The Romanov Prophecy,. and The Amber Room. His books have been translated into 41 languages and sold in 43 counries. A lawyer who has traveled extensively throughout Europe, Mexico, the Caribbean and Russia, he lives on the Georgia coast. He is currently at work on his next novel.
Interviews for Steve Berry
Interview with Steve Berry
January 1, 2009
Series
Cotton Malone
Books:
The Malta Exchange, March 2019
Cotton Malone #14
Hardcover
The Bishop's Pawn, January 2019
Cotton Malone #13
Mass Market Paperback (reprint)
The Lost Order, September 2018
Trade Size
The Bishop's Pawn, March 2018
Cotton Malone
Hardcover
The Lost Order, April 2017
Cotton Malone #12
Hardcover
The 14th Colony, January 2017
Cotton Malone
Mass Market Paperback (reprint)
The 14th Colony, April 2016
Cotton Malone #11
Hardcover
The Patriot Threat, April 2015
Cotton Malone #10
Hardcover
The Lincoln Myth, June 2014
Cotton Malone #9
Hardcover
The King's Deception, June 2013
Cotton Malone #8
Hardcover
The Columbus Affair, May 2012
Hardcover
The Jefferson Key, May 2011
Cotton Malone #7
Hardcover
The Emperor's Tomb, November 2010
Cotton Malone #6
Hardcover
The Paris Vendetta, December 2009
Cotton Malone #5
Hardcover
The Charlemagne Pursuit, December 2008
Cotton Malone #4
Hardcover
The Venetian Betrayal, November 2008
Cotton Malone #3
Mass Market Paperback (reprint)
The Venetian Betrayal, December 2007
Cotton Malone #3
Hardcover
The Romanov Prophecy, December 2007
Mass Market Paperback (reprint)
The Templar Legacy, December 2007
Cotton Malone #1
Mass Market Paperback (reprint)
The Alexandria Link, December 2007
Cotton Malone #2
Mass Market Paperback (reprint)
The Amber Room, December 2007
Mass Market Paperback (reprint)
The Third Secret, December 2007
Mass Market Paperback (reprint)
The Templar Legacy, February 2007
Cotton Malone #1
Mass Market Paperback (reprint)
The Alexandria Link, February 2007
Cotton Malone #2
Hardcover
The Templar Legacy, March 2006
Cotton Malone #1
Hardcover
The Third Secret:, May 2005
Hardcover
The Romanov Prophecy, September 2004
Hardcover
The Amber Room, September 2003
Hardcover