Jasmine Haynes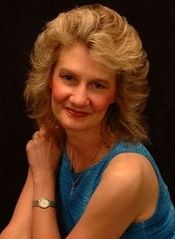 Blogging at Fresh Fiction
Jasmine Haynes | Working Life really is like "The Office".
July 7, 2008
Thanks so much for having me as your guest. I'm excited to have Berkley releasing SHOW AND TELL this month, the second book in Read More...
Jasmine Haynes | 10 Things Erotic Romance Writers Might Hear When the Word Gets
November 6, 2007
I started out writing romantic suspense, murders, serial killers, little things like that. Maybe I was watching too many forensics shows or something. Then a Read More...
Pseudonym: Jennifer Skully.

Jasmine Haynes (who also writes as Jennifer Skully and JB Skully) lives in the foothills of California's Santa Cruz mountains in a little town called Ben Lomond, and she's married to her very own Viking God. Gee, now isn't that a heroic image. She's been making up stories since she was six (her sister still remembers being forced to read those horrible early attempts). She loves writing hot, sexy romance, the stuff of which fantasies are made--Especially her own.
Books:
Teach Me a Lesson, April 2014
Paperback
The Naughty Corner, October 2013
Mass Market Paperback
The Principal's Office, April 2012
Paperback
What Happens After Dark, November 2011
DeKnight #2
Paperback
Past Midnight, May 2011
Paperback
Take Your Pleasure, December 2010
Paperback
Mine Until Morning, December 2010
Courtesan #3
Trade Size
Take Your Pick, December 2010
Paperback
The Fortune Hunter, November 2010
Paperback (reprint)
Dead To The Max, August 2010
Paperback
Hers For The Evening, May 2010
Trade Size
Laced with Desire, February 2010
Trade Size
Yours For The Night, November 2009
Courtesans Tales #1
Trade Size
Fair Game, June 2009
Trade Size
Unlaced, December 2008
Trade Size
Show and Tell, July 2008
Paperback
The Fortune Hunter, November 2007
Trade Size
Somebody's Lover, June 2007
Paperback
Resolutions, January 2007
e-Book
Open Invitation, December 2006
Trade Size
Twin Peaks, October 2006
Paperback (reprint)
Somebody's Lover, July 2006
Trade Size
Twin Peaks, August 2005
Trade Size