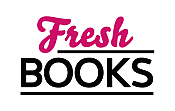 No fooling, it's April books!
Meg Cabot
Pseudonym for Meggin Cabot.
Pseudonym: Patricia Cabot.

Meg Cabot is a #1 New York Times bestselling author of books for both adults and tweens/teens. There have been over 25 million copies of Meg's nearly 80 published books sold in 38 countries. Her last name rhymes with habit, as in "her books can be habit forming." She currently lives in Key West, Florida with her husband and various cats.
Interviews for Meg Cabot
Top 7 Interviews: Meg Cabot, Carly Phillips, Kristin Hannah, Kelley St. John, Kim Ponder, Michelle Martinez, Elaine Viets
December 15, 2007
Series
Princess Diaries | The Mediator | Insatiable | Heather Wells | 1-800/Vanished | Abandoned At The Altar | Meg Cabot Abandon
Books:
Bridal Boot Camp, June 2019
Little Bridge Island #1
e-Book
The Boy is Back, October 2016
Trade Size
Remembrance, February 2016
Mediator #7
Paperback
The Proposal, January 2016
Mediator #6.5
e-Book
Royal Wedding, June 2015
Princess Diaries #11
Paperback
The Bride Wore Size 12, October 2013
Heather Wells #5
Paperback
Size 12 And Ready To Rock, July 2012
A Heather Wells Mystery
Paperback
Underworld, May 2012
Abandon #2
Hardcover
Overbite, February 2012
Trade Size (reprint)
Overbite, July 2011
Insatiable #2
Hardcover
Insatiable, June 2011
Trade Size (reprint)
Abandon, May 2011
Abandon #1
Hardcover
Insatiable, June 2010
Insatiable #1
Hardcover
Runaway, May 2010
Airhead #3
Hardcover
Queen Of Babble Gets Hitched, May 2009
Paperback
Everything I Needed To Know About Being A Girl I Learned From Judy Blume, April 2009
Paperback
Forever Princess, January 2009
Princess Diaries #10
Hardcover
Queen of Babble Gets Hitched, July 2008
Queen of Babble #3
Hardcover
Allie Finkle's Rules For Girls, March 2008
Hardcover
Princess Mia, January 2008
Princess Diaries #9
Hardcover
Big Boned, December 2007
Heather Wells
Paperback
Jinx, August 2007
Hardcover
Avalon High, July 2007
Coronation #1:
Paperback
Queen of Babble in the Big City, July 2007
Hardcover
Everything I Needed to Know About Being a Girl I Learned from Judy Blume, June 2007
Hardcover
Queen of Babble, June 2007
Paperback
Pants on Fire, May 2007
Hardcover
Prom Nights from Hell, April 2007
Paperback
1-800-Where-R-You #5: Missing You (1-800-Where-R-You), January 2007
1-800 / Vanished
Paperback
Princess on the Brink, January 2007
Princess Diaries #8
Hardcover
Size 14 Is Not Fat Either, December 2006
Heather Wells Mysteries
Trade Size
Valentine Princess, December 2006
Princess Diaries #8 3/4
Hardcover
How to Be Popular, August 2006
Hardcover
Sweet Sixteen Princess, June 2006
Princess Diaries VII and a half
Hardcover
Queen of Babble, May 2006
Hardcover
Princess in Training, April 2006
Princess Diaries #6
Paperback (reprint)
Party Princess, April 2006
Princess Diaries #7
Hardcover
Size 12 Is Not Fat, January 2006
A Heather Wells Mystery
Trade Size
Avalon High: Coronation, January 2006
Hardcover
Twilight, January 2006
The Mediator #6
Paperback
The Boy Next Door, November 2005
Paperback
Holiday Princess, November 2005
Princess Diaries
Hardcover
Ready or Not: An All-American Girl Novel, August 2005
Hardcover
Teen Idol, August 2005
Paperback
Nicola and the Viscount, January 2005
Paperback
Shadowland, January 2005
The Mediator #1
Paperback
Reunion, January 2005
The Mediator #3
Paperback
Every Boy's Got One, January 2005
Trade Size
Haunted, January 2005
The Mediator #5
Paperback (reprint)
Victoria and the Rogue, January 2005
Paperback
Ninth Key, January 2005
The Mediator #2
Paperback (reprint)
Darkest Hour, January 2005
The Mediator #4
Paperback
The Princess Present, October 2004
Princess Diaries #6
Hardcover
Girls' Night In, September 2004
Trade Size (reprint)
Princess in Pink, March 2004
Princess Diaries #5
Hardcover
Perfect Princess, March 2004
Princess Diaries
Hardcover
Boy Meets Girl, January 2004
Paperback
All-American Girl, August 2003
Mass Market Paperback
Project Princess, August 2003
Princess Diaries, #4 1/2
Paperback
Princess in Love, March 2003
Princess Diaries #3
Mass Market Paperback
Princess Lessons, March 2003
Princess Diaries
Hardcover
Princess in Waiting, March 2003
Princess Diaries #4
Hardcover
Princess in the Spotlight, March 2002
Princess Diaries #2
Mass Market Paperback
The Princess Diaries, June 2001
Princess Diaries #1
Mass Market Paperback