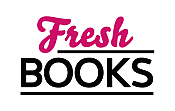 Lots of Love in February
Lindsey Davis
I was born and brought up in Birmingham, read English at Oxford, then joined the civil service. After thirteen years, a novel I had written to cheer myself up was runner-up for the Georgette Heyer Historical Novel Prize, which encouraged me to leave my job and try to become a writer. I was accepted for the government's Enterprise Allowance Scheme, and thereafter classified as a Small Business, although it took years of struggle to achieve success. I had romantic serials commissioned for Woman's Realm, then changed to writing about the Romans with The Course of Honour, the remarkable true love story of the Emperor Vespasian and his mistress Antonia Caenis. My research into imperial Rome then inspired The Silver Pigs, the first in the Falco series about a Roman informer in the AD70s, which has now attracted a devoted readership.
The Silver Pigs won the Authors' Club Best First Novel for 1989, and I was awarded the CWA Dagger in the Library (for the author "whose work has given most pleasure") in 1995. An unusual thrill for a crime novelist came when I was invited to be Honorary President of the UK Classical Association in 1997/8, as a result of which Falco achieved the rare distinction of appearing in a Times Leader column!
My books are published in the UK and US, and translated into many other languages.
Series
Marcus Didius Falco | Flavia Albia
Books:
Pandora's Boy, July 2018
Flavia Albia #6
Hardcover
The Third Nero, July 2017
Flavia Albia #5
Hardcover
The Graveyard of the Hesperides, June 2017
Flavia Albia
Trade Size (reprint)
The Graveyard of the Hesperides, July 2016
Flavia Albia #4
Hardcover
Deadly Election, July 2015
Flavia Albia #3
Hardcover
Enemies At Home, June 2015
Flavia Albia #2
Paperback (reprint)
Enemies At Home, July 2014
Flavia Albia
Hardcover
The Ides Of April, June 2013
Flavia Albia #1
Hardcover
Master And God, June 2012
Hardcover
Nemesis, September 2010
Marcus Didius Falco #20
Hardcover
Alexandria, September 2010
Marcus Didius Falco #19
Paperback (reprint)
Rebels And Traitors, January 2010
Hardcover
Alexandria, May 2009
Marcus Didius Falco #19
Hardcover
Saturnalia, May 2008
Marcus Didius Falco #18
Mass Market Paperback (reprint)
See Delphi And Die, May 2007
Marcus Didius Falco #17
Mass Market Paperback
The Silver Pigs, October 2006
Marcus Didius Falco #1
Paperback (reprint)
Scandal Takes A Holiday, June 2006
Marcus Didius Falco #16
Mass Market Paperback (reprint)
See Delphi and Die, June 2005
Marcus Didius Falco Mystery #18
Hardcover
The Accusers, October 2004
Marcus Didius Falco #15
Trade Size (reprint)
Scandal Takes A Holiday, September 2004
Marcus Didius Falco Mystery #16
Hardcover
The Jupiter Myth, May 2004
Marcus Didius Falco #14
Trade Size (reprint)
A Body In The Bathouse, September 2003
Marcus Didius Falco Mystery #13
Trade Size (reprint)
Course of Honor, February 2003
Trade Size (reprint)
Ode To A Banker, September 2002
Marcus Didius Falco #12
Trade Size (reprint)
One Virgin Too Many, July 2001
Marcus Didius Falco #11
Trade Size (reprint)
Two For The Lions, November 2000
Marcus Didius Falco #10
Paperback (reprint)
Three Hands In The Fountain, January 2000
Marcus Didius Falco Mystery #9
Paperback (reprint)
A Dying Light in Corduba, March 1999
Marcus Didius Falco Mystery #8
Paperback (reprint)
Time To Depart, January 1998
Marcus Didius Falco Mystery #7
Paperback (reprint)
Last Act in Palmyra, January 1997
Marcus Didius Falco Mystery #6
Paperback (reprint)
Poseidon's Gold, July 1995
Marcus Didius Falco Mystery #5
Paperback (reprint)
Iron Hand of Mars, July 1994
Marcus Didius Falco Mystery #4
Paperback (reprint)
Venus In Copper, February 1993
Marcus Didius Falco Mystery #3
Paperback (reprint)
Shadows In Bronze, January 1992
Marcus Didius Falco Mystery #2
Paperback
Silver Pigs, February 1991
Marcus Didius Falco Mystery #1
Paperback (reprint)