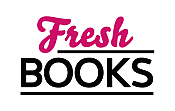 May Books to Delight
Annette Blair
Author Annette Blair took a twenty-year roller-coaster ride to overnight success, which has made each contract, writing award, and bestseller list that much sweeter. Yes, her tenacity is legendary, though some just call her stubborn. Her Bewitching Romantic Comedies started with a root canal and a reluctant trip to Salem Massachusetts. Though she had once proclaimed she'd never write a contemporary, Annette stumbled into the serendipitous role of 'Accidental Witch Writer' on that trip. Funny how she managed to eat her words, even with an aching jaw. Magic or destiny; My Favorite Witch became her first National Bestseller.
Log In to see more information about Annette Blair
Log in or register now!
Series
Books:
Fabulous Firsts, December 2014
e-Book
Scandalous Brides, January 2014
e-Book
Tulle Death Do Us Part, July 2013
Paperback
Sisters of Spirit, January 2013
e-Book
Cloaked In Malice, July 2012
A Vintage Magic Mystery #5
Paperback
Skirting The Grave, July 2011
A Vintage Magic Mystery #4
Paperback
Vampire Dragon, April 2011
Works like Magick #3
Mass Market Paperback
Bedeviled Angel, August 2010
Works Like Magick #2
Paperback
Death by Diamonds, July 2010
Vintage Magic Mystery #3
Paperback
Naked Dragon, January 2010
Works Like Magick #1
Paperback
Larceny And Lace, August 2009
A Vintage Magic Mystery #2
Paperback
Never Been Witched, February 2009
Triplet Witch #3
Paperback
A Veiled Deception, January 2009
Vintage Magic Mystery #1
Paperback
Gone With The Witch, May 2008
Triplet Witch #2
Paperback
Sex and the Psychic Witch, August 2007
Paperback
The Scot, the Witch and the Wardrobe, December 2006
"Accidental" Witch Trilogy - Book 3
Paperback
The Butterfly Garden, June 2006
Trade Size (reprint)
Hot Ticket, May 2006
Trade Size
Scoundrel in Disguise, May 2006
Hardcover
My Favorite Witch, January 2006
"Accidental" Witch Trilogy - Book 2
Paperback
A Christmas Baby, October 2004
Paperback
The Kitchen Witch, October 2004
"Accidental" Witch Trilogy - Book 1
Paperback
Unmistakable Rogue, October 2003
3rd in The Rogues Club Series
Paperback
Unforgetable Rogue, October 2002
Paperback
Undeniable Rogue, July 2002
Paperback
Thee, I Love!, October 1999
Paperback
Lady Faith, September 1999
Precious Gem Historical Romance, #29
Paperback
Lady Patience, March 1999
Paperback