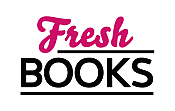 April showers = Book Reading time!
Jean Brashear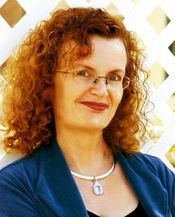 Blogging at Fresh Fiction
Jean Brashear | Too Sexy For His...Coat?
October 11, 2011
Dante Sabanne is mysterious and powerful, magical, compelling, a true master of the erotic arts and...too sexy for his coat. What??? you Read More...
JEAN BRASHEAR | The Power of Women
August 3, 2010
The longer I live, the more I believe in and appreciate the power of women to transform lives, to nurture the future, to demonstrate that Read More...
Author of 28 novels in romance and women's fiction, a three-time RITA finalist and Romantic Times BOOKReviews Career Achievement Award winner, Jean knows a lot about taking crazy chances. A lifelong avid reader, at the age of forty-five with no experience and no training, she decided to see if she could write a book. It was a wild leap that turned her whole life upside down, but she would tell you that though she's never been more terrified, she's never felt more exhilarated or more alive. She'd tell you not to put off your dreams until that elusive someday...take that leap now!
Books:
On His Honor, April 2012
Paperback
A Texas Chance, February 2012
Paperback
Texas Bad Boy, November 2011
Texas Hearts #3
e-Book (reprint)
Texas Secrets, November 2011
Texas Hearts #1
e-Book (reprint)
Texas Lonely, November 2011
Texas Hearts #2
e-Book (reprint)
Surrender, August 2011
e-Book
The Pearl of Paradise, August 2011
e-Book
The Choice, June 2011
e-Book (reprint)
Right Before His Eyes, December 2010
NASCAR
Paperback
Midnight Kiss, November 2010
Virgin River #12 novella
Paperback
Hard To Resist, October 2010
Paperback
The Good Daughter, August 2010
Deep in the Heart
Paperback (reprint)
Crossing the Line, April 2010
Paperback
The Goddess of Fried Okra, April 2010
Trade Size
The Man She Once Knew, October 2009
Going Back
Mass Market Paperback
Black Flag, White Lies, February 2009
Mass Market Paperback
Extreme Caution, December 2008
Stories Set in the World of NASCAR
Mass Market Paperback
A NASCAR Holiday 3, November 2008
NASCAR
Mass Market Paperback
The Way Home, July 2008
Everlasting Love
Mass Market Paperback
The Valentine Gift, January 2008
Everlasting Love
Paperback
Return to West Texas, April 2007
Miniseries: Going Back
Paperback
Love is Lovelier, December 2006
Miniseries: Hotel Marchand
Paperback
Sweet Mercy, April 2006
Paperback
Mercy, May 2005
Paperback
Forgiveness, April 2005
Mother and Child Reunion, part two
Paperback
Coming Home, January 2005
Mother & Child Reunion
Paperback
Most Wanted, August 2004
Deep in the Heart
Paperback
A Real Hero, March 2004
Deep in the Heart
Paperback
Sweet Child Of Mine, April 2003
The Coltons
Paperback
The Healer, January 2003
Deep In The Heart
Paperback
What The Heart Wants, July 2002
Deep in the Heart
Paperback
Millionaire In Disguise, August 2001
Paperback
Texas Royalty, August 2000
Morning Star
Paperback
Lonesome No More, January 2000
Morning Star
Paperback
A Family Secret, August 1999
Morning Star Trilogy
Paperback
Bodyguard's Bride, September 1998
Women To Watch
Paperback

Videos