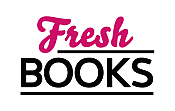 Curl up with a great March read!
Karen Kingsbury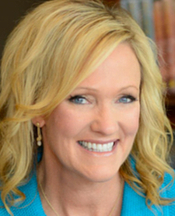 Karen Kingsbury is a #1 New York Times Bestselling novelist with more than 25 million books in print. She is Americaís favorite inspirational storyteller as her last dozen novels have hit top spot on national bestseller lists. Several of Karenís books have been the subject of Hallmark movies. In addition, it was recently announced that Roma Downey and MGM Studios are developing a TV series out of 22 of Karen's Baxter Family books.
Karen is also a visiting professor at Liberty University. She lives in Nashville with her husband and five sons, three of whom were adopted from Haiti. They live nearby to their actress/designer daughter who is married to Christian recording artist, Kyle Kupecky.
Series
Angels Walking
Books:
Two Weeks, April 2019
Hardcover
To the Moon and Back, January 2019
Baxter Family
Trade Size (reprint)
A Baxter Family Christmas, November 2018
Trade Size (reprint)
When We Were Young, October 2018
Baxter Family
Hardcover
In This Moment, July 2018
Paperback (reprint)
Love Story, June 2017
Hardcover
A Baxter Family Christmas, November 2016
Paperback
Brush of Wings, April 2016
Angels Walking #3
Paperback
Chasing Sunsets, April 2015
Angels Walking #2
Hardcover
Angels Walking, February 2015
Angels Walking #1
Paperback (reprint)
The Bridge, November 2013
Paperback (reprint)
The Bridge, November 2012
Hardcover
Take Four, July 2010
Paperback
Reunion, September 2009
Redemption
Paperback (reprint)
Rejoice, September 2009
Redemption #4
Paperback (reprint)
Return, September 2009
Redemption #3
Paperback (reprint)
Redemption, September 2009
Redemption #1
Paperback (reprint)
Remember, September 2009
Redemption #2
Paperback (reprint)
Take One, April 2009
The Baxters #1
Hardcover
Every Now And Then, November 2008
September 11 #3
Paperback
Sunset, September 2008
Sunrise #4
Paperback
Oceans Apart, April 2008
Mass Market Paperback
Someday, January 2008
Sunrise -Baxter #3
Paperback
Summer, August 2007
Sunrise Series-Baxter 3, #2)
Paperback
Sunrise, May 2007
Sunrise Series-Baxter 3, #1
Paperback
Divine, February 2007
Paperback
Forever, February 2007
Firstborn Series-Baxter 2, #5
Paperback
Family, October 2006
(Firstborn Series-Baxter 2, #4)
Paperback
Found, August 2006
Firstborn Series-Baxter 2, #3
Paperback
Divine, March 2006
Hardcover
Forgiven, September 2005
Firstborn Series-Baxter 2, #2
Paperback
Fame, May 2005
Firstborn Series-Baxter 2, #1
Paperback
A Thousand Tomorrows, April 2005
Hardcover
Let Me Hold You Longer, August 2004
Hardcover
Reunion, July 2004
Redemption #5
Paperback (reprint)
Rejoice, April 2004
Redemption #4
Paperback (reprint)