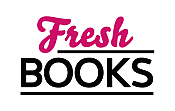 Sweet Romance + Thrilling Intrigue = February Best Reads
Elizabeth Peters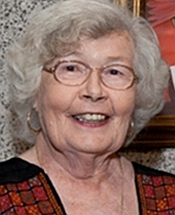 Barbara G. Mertz studied at the Oriental Institute of the University of Chicago, receiving an M.A. in 1950 and a Ph.D. in Egyptology in 1952. In 1950 she married Richard Mertz and had two children, Elizabeth and Peter. She was divorced in 1969. A past president of American Crime Writers League, she presently serves on the Editorial Advisory Board of KMT, A Modern Journal of Ancient Egypt and the Board of Governors of The American Research Center in Egypt, as well as the Editorial Board of The Writer. She is also a member of the Egypt Exploration Society, the James Henry Breasted Circle of the Oriental Institute, and the National Organization for Women. Under her own name she is the author of Temples, Tombs and Hieroglyphs, A Popular history of Ancient Egypt, and Red Land, Black Land, Daily Life in Ancient Egypt. Under her pseudonym as Barbara Michaels she has written twenty nine novels of suspense. As Elizabeth Peters, she has produced twenty-nine mystery- suspense novels, many of them set in Egypt and the Middle East. Dr. Mertz was awarded a D.H.L. from Hood College in 1989. The Mystery Writers of America awarded her the MWA Grandmaster in 1998.
She passed away in 2013.
Log In to see more information about Elizabeth Peters
Log in or register now!
Series
Vicky Bliss | Amelia Peabody
Books:
The Painted Queen, June 2018
Mass Market Paperback (reprint)
The Painted Queen, August 2017
Amelia Peabody #20
Hardcover
A River in the Sky, July 2017
Amelia Peabody #19
Paperback (reprint)
The Falcon at the Portal, July 2017
Amelia Peabody #11
Paperback
A River In The Sky, May 2010
Amelia Peabody Series #19
Hardcover
The Ape Who Guards The Balance, March 2010
Amelia Peabody #10
Mass Market Paperback (reprint)
The Laughter Of Dead Kings, October 2009
Vicky Bliss #6
Mass Market Paperback (reprint)
Laughter of Dead Kings, September 2008
Vicky Bliss, #6
Hardcover
Tomb of the Golden Bird, April 2007
Amelia Peabody #18
Mass Market Paperback (reprint)
The Mummy Case, May 2006
Amelia Peabody #3
Paperback (reprint)
The Serpent on the Crown, April 2006
Amelia Peabody #17
Paperback (reprint)
Tomb of the Golden Bird, April 2006
Amelia Peabody #18
Hardcover
Guardian of the Horizon, April 2005
Amelia Peabody #16
Paperback (reprint)
The Serpent on the Crown, April 2005
Amelia Peabody #17
Hardcover
Guardian of the Horizon, March 2004
Amelia Peabody # 16 - Missing Years
Hardcover
Amelia Peabody's Egypt, November 2003
Amelia Peabody
Hardcover
Children of the Storm, March 2003
Amelia Peabody # 15
Hardcover
The Golden One, July 2002
Amelia Peabody # 14
Hardcover
Lord of the Silent, May 2001
Amelia Peabody # 13
Hardcover
He Shall Thunder in the Sky, June 2000
Amelia Peabody # 12
Hardcover
The Deeds of the Disturber, October 1999
Amelia Peabody # 5
Paperback (reprint)
Lion in the Valley, September 1999
Amelia Peabody # 4
Paperback (reprint)
The Falcon at the Portal, June 1999
Amelia Peabody # 11
Hardcover
The Ape Who Guards the Balance, April 1999
Amelia Peabody # 10
Paperback (reprint)
Seeing a Large Cat, July 1998
Amelia Peabody # 9
Paperback (reprint)
The Hippopotomus Pool, April 1997
Amelia Peabody # 8
Paperback (reprint)
The Mummy Case, June 1995
Amelia Peabody # 3
Paperback (reprint)
The Snake, The Crocodile & The Dog, February 1994
Amelia Peabody # 7
Paperback (reprint)
The Last Camel Died at Noon, October 1992
Amelia Peabody # 6
Paperback (reprint)
The Curse of the Pharaohs, October 1992
Amelia Peabody # 2
Paperback (reprint)
Crocodile on the Sandbank, December 1987
Amelia Peabody #1
Paperback (reprint)