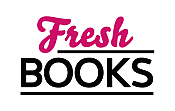 Lots of Love in February
Karen Harper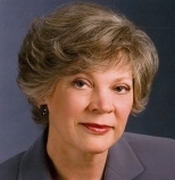 Photo Credit: Jeffrey A. Rycus

Blogging at Fresh Fiction
Karen Harper | Stepping Back Into History, THE ROYAL NANNY
December 7, 2016
My historical novels so far (seven and counting) have featured the lives of real historical British women, usually royal. Several featured Queen Elizabeth I; I Read More...
Karen Harper | How I Grow a Suspense Novel
December 29, 2014
Since this 1990s, I've been writing suspense novels with an "average" heroine who is impacted by a terrible crime, but who rises above danger Read More...
Karen Harper | Christmas Among The Amish
November 6, 2013
It should come as no surprise that the Amish celebrate Christmas differently from us "worldly" people.  That was one of the interesting elements of Amish Read More...
Karen Harper | Mixing Amish Amateur Sleuths With Romance
July 11, 2012
For years I've written stories that my publisher, Mira Books, calls romantic suspense, and my July novella THE COVERED BRIDGE in the Read More...
Karen Harper | Why the Amish?
August 20, 2011
I've written four previous romantic suspense novels set among the Amish, and FALL FROM PRIDE Read More...
Karen Harper | Meet THE IRISH PRINCESS
February 1, 2011
Karen Harper's historical novel, THE IRISH PRINCESS, tells the true story of a woman Read More...
Karen Harper | What I Did On My Summer Vacation--(and How It Inspired My Novel)
January 25, 2010
Several years ago my husband and I took a two week trip to Alaska, one week by bus and train, one by cruise ship. I Read More...
Karen Harper | A Novel Idea Takes Root
June 10, 2009
Every writer needs a 'hook for the book.' By this I don't mean only a grabber beginning, but something unique about the theme or Read More...
Karen Harper | RESEARCHING THE LIVING AND THE DEAD
December 11, 2008
No, I don't write vampire novels, but I do write both contemporary and historical fiction. For the last ten years of my twenty-five Read More...
Karen Harper is the New York Times and USA TODAY bestselling author of contemporary suspense and historical novels about real British women. Published since 1982, she is a native Ohioan who has also spent thirty happy winters in Naples, Florida as a snowbird. Her current suspense series is set in Southwest Florida and the Caribbean under the title THE SOUTH SHORES SERIES.
A former high school and college level English instructor, Karen and her husband love to travel to places where she sets her novels, especially England. Her early historical fiction focused on the Tudor era, and her recent historicals examine the lives of amazing women, both lower and upper class, who lived in the Victorian and Edwardian periods. (Think Downton Abbey.) Her latest historicals are THE ROYAL NANNY and coming in October of 2017, THE IT GIRLS.
Karen has three grown stepchildren and one grandson. She and her husband grow roses and veggies ousidet her office windows, which can be a bit of a distraction in the warm months in Ohio when she should be looking at her laptop screen. Her 96-year-old mother lives nearby, so Karen's hoping for good genes to keep writing far into the future.
Series
Cold Creek | South Shores
Books:
Dark Storm, June 2019
Hardcover
Dark Storm, June 2019
Mass Market Paperback
American Duchess, March 2019
Paperback
Silent Scream, December 2018
Mass Market Paperback
Shallow Grave, March 2018
South Shores #4
Mass Market Paperback
The It Girls, November 2017
Paperback
Falling Darkness, April 2017
South Shores #3
Mass Market Paperback
Drowning Tides, February 2017
South Shore #2
Mass Market Paperback
Chasing Shadows, December 2016
South Shores
Paperback
The Royal Nanny, July 2016
Trade Size
Broken Bonds, January 2015
Cold Creek #3
Paperback
Forbidden Ground, November 2014
Cold Creek #2
Paperback
Shattered Secrets, September 2014
Cold Creek #1
Paperback
Upon a Winter's Night, November 2013
Home Valley Amish
Paperback
Finding Mercy, October 2013
Paperback
Finding Mercy, November 2012
Paperback
Mistress Of Mourning, July 2012
Paperback
Dark Crossings, July 2012
Paperback
Return To Grace, March 2012
Paperback
Fall From Pride, August 2011
Paperback
The Queen's Governess, August 2011
Paperback (reprint)
Dark Angel, May 2011
Paperback
The Irish Princess, February 2011
Trade Size
Dark Harvest, January 2011
Paperback
Dark Road Home, September 2010
Maplecreek Amish #1
Trade Size
Down River, February 2010
Mass Market Paperback
The Queen's Governess, February 2010
Hardcover
Deep Down, June 2009
Mass Market Paperback
Mistress Shakespeare, February 2009
Hardcover
The Hiding Place, November 2008
Mass Market Paperback
Below The Surface, February 2008
Paperback
The Hooded Hawke, December 2007
An Elizabeth I Mystery
Mass Market Paperback
Inferno, January 2007
Paperback
The Fatal Fashione, December 2006
An Elizabeth I Mystery
Mass Market Paperback
The First Princess of Wales, December 2006
Trade Size
More Than Words, October 2006
Volume 3
Trade Size
Hurricane, June 2006
Paperback
The Falls, May 2006
Paperback (reprint)
Empty Cradle, May 2006
Paperback (reprint)
The Stone Forest, May 2006
Paperback (reprint)
Black Orchid, May 2006
Paperback (reprint)
The Last Boleyn, March 2006
Trade Size
The Fyre Mirror, February 2006
An Elizabeth I Mystery
Mass Market Paperback
Dark Angel, June 2005
Maplecreek Amish Trilogy
Paperback
Dark Harvest, June 2004
Maplecreek Amish Trilogy
Paperback
Dark Road Home, May 2004
Maplecreek Amish Trilogy
Paperback
The Thorne Maze, October 2003
An Elizabeth I Mystery
Mass Market Paperback
The Queene's Cure, February 2003
An Elizabeth I Mystery
Mass Market Paperback
The Twylight Tower, February 2002
An Elizabeth I Mystery
Mass Market Paperback
The Tidal Poole, February 2001
Elizabeth I Mystery
Mass Market Paperback
The Poyson Garden, January 2000
Elizabeth I Mystery
Mass Market Paperback
A Country Christmas, November 1993
Paperback