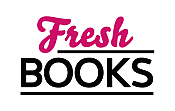 No fooling, it's April books!
Nicola Cornick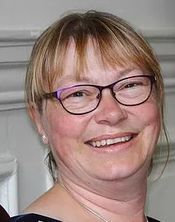 Blogging at Fresh Fiction
Nicola Cornick | Scandalous Women of the Regency!
July 29, 2011
Hi everyone and thank you to Fresh Fiction for inviting me to blog today. It's lovely to be here! Ever since my Scandalous Read More...
I live in the English countryside with my husband and a menagerie of cats, dogs, and newts! I have been published since 1998 and these days I write single title Regency historicals for HQN books and historical romance for Harlequin Mills and Boon.
I developed a passion for history at an early age and nurtured it through reading and watching BBC costume dramas! I graduated in History from London and have recently been awarded a Masters in Public History from Ruskin College, Oxford.
I worked for many years in university administration, my final job being as Assistant Academic Registrar and Operations Manager before I gave it all up to be a full time author!
In my spare time I work as a guide for the National Trust at Ashdown House. Ashdown is one of my current passions and I am researching its history. I find the complementary activities of historian and author of historical fiction to be a stimulating one. My favourite way of unwinding is to take my dog for long walks in the countryside.
Series
Scottish Brides
Books:
The Woman in the Lake, March 2019
Paperback
House of Shadows, January 2019
Mass Market Paperback (reprint)
The Phantom Tree, September 2018
Trade Size
House of Shadows, October 2017
Trade Size
The Last Chance Christmas Ball, October 2015
Paperback
Claimed By The Laird, August 2014
Paperback
One Night With The Laird, November 2013
Scottish Brides #2
Paperback
The Lady And The Laird, August 2013
Paperback
A Lady Of Expectations And Other Stories, November 2012
Paperback
Mischief And Mistletoe, October 2012
Paperback
Forbidden, September 2012
Scandalous Woman of Ton #6
Paperback
Desired, November 2011
Scandalous Women of the Ton #5
Paperback
Notorious, July 2011
Scandalous Women of the Ton #4
Paperback
Mistress by Midnight, December 2010
Scandalous Women of the Ton #3
Mass Market Paperback
One Wicked Sin, November 2010
Scandalous Women of the Ton #2
Paperback
Whisper Of Scandal, October 2010
Scandalous Women of the Ton #1
Paperback
Wicked Regency Nights, April 2010
Paperback
Together By Christmas, October 2009
Mass Market Paperback
The Heart Of Christmas, October 2009
Mass Market Paperback
The Undoing Of A Lady, August 2009
Mass Market Paperback
The Confessions Of A Duchess, June 2009
Brides of Fortune
Mass Market Paperback
Kidnapped: His Innocent Mistress (Harlequin Historical Series), March 2009
Mass Market Paperback
Unmasked, July 2008
Paperback
The Last Rake In London, June 2008
Paperback
Christmas Wedding Belles, November 2007
Paperback
Lord of Scandal, June 2007
Paperback
Lord Greville's Captive, December 2006
Paperback
Deceived, July 2006
Paperback
Christmas Keepsakes:, October 2005
Paperback