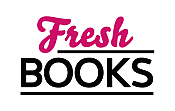 Spring flowers, great May books to enjoy!
Shannon McKenna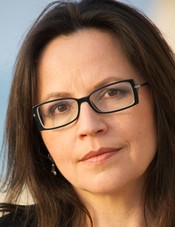 Blogging at Fresh Fiction
Shannon McKenna | Spicy Excerpt for ONE WRONG MOVE
September 12, 2012
Today's guest is Shannon McKenna with an excerpt from her latest book: ONE WRONG Read More...
Shannon McKenna is the NYT and USA Today bestselling author of fifteen action packed, turbocharged romantic thrillers, among which are the stories of the wildly popular McCloud series.
She's also the author of the upcoming OBSIDIAN series, the first of which, RIGHT THROUGH ME, comes out in July of 2016. She loves tough and heroic alpha males, heroines with the brains and guts to match them, villains who challenge them to their utmost, adventure, scorching sensuality, and most of all, the redemptive power of true love.
Since she was small she has loved abandoning herself to the magic of a good book, and her fond childhood fantasy was that writing would be just like that, but with the added benefit of being able to take credit for the story at the end. The alchemy of writing turned out to be messier than she'd ever dreamed, but what the hell, she loves it anyway, and hopes that readers enjoy the results of her alchemical experiments.
Series
Obsidian Files
Books:
My Next Breath, September 2017
Obsidian Files #2
e-Book
Right Through Me, August 2016
Obsidian Files #1
e-Book
In For The Kill, February 2015
Paperback
Fatal Strike, October 2013
The McCloud Series #10
Paperback
One Wrong Move, October 2012
Paperback
Blood and Fire, October 2011
McClouds & Friends # 8
Paperback
Ultimate Weapon, April 2011
Paperback (reprint)
Fade To Midnight, June 2010
McCloud
Hardcover
Extreme Danger, May 2010
Paperback
Tasting Fear, August 2009
Paperback
Baddest Bad Boys, May 2008
Paperback
Edge Of Midnight, August 2007
Trade Size
Hot Night, October 2006
Trade Size
Bad Boys Next Exit, June 2005
Trade Size
Out of Control, April 2005
McCloud Brothers Series
Trade Size
Return to Me, March 2005
Paperback (reprint)
Standing in the Shadows, August 2004
McCloud Brothers Series
Paperback (reprint)
Behind Closed Doors, October 2003
Paperback (reprint)
I Brake for Bad Boys, November 2002
Trade Size
All through the Night, October 2001
Trade Size