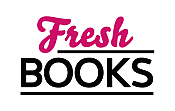 Jump into Autumn with these great books out in October!
Donna Kauffman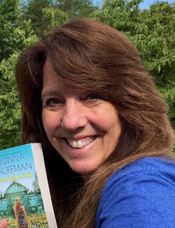 Contests
Join Donna Kauffman for the holidays in the Hamilton Christmas Novellas with a special gift!

Social Media:
PINTEREST
INSTAGRAM
YOUTUBE
GOODREADS
TWITTER
FACEBOOK
BLOG

E-mail me when Donna Kauffman releases a new book.
Blogging at Fresh Fiction
Donna Kauffman | Trilogy with a Twist
September 25, 2018
Rules? What rules? When I was first plotting UNLEASHED, I was living in the suburbs of our nation's capital and dreaming of a life Read More...
Donna Kauffman | Finally Getting Their Moment
October 7, 2015
Hello and welcome to the blog tour for my newest Brides of Blueberry Read More...
Click here to join me for a weekend of fun at READERS & 'RITAS, Nov. 9-11, 2018 in Allen, TX.
USA Today bestselling author of the Bachelors of Blueberry Cove series, Donna Kauffman has been gratified to see her books get rave reviews in venues ranging from Kirkus Reviews and Library Journal to Entertainment Weekly and Cosmopolitan.
She lives in the beautiful Blue Ridge Mountains in western Virginia, where she is presently applying her crafty DIY skills to decorating her new mountainside abode. Well, when she isn't busy trying to keep the bears from hanging out in her flower and vegetable garden all day and night!
With her new Brides of Blueberry Cove series, Donna's been having a blast applying those same restoration and design skills to doing some fictional wedding planning. Of course, if that means haunting all those lovely antique shops and flea markets that are so plentiful in her new neck of the woods, well, it's a sacrifice she's willing to make. When she's not finding ways to take her love of all things rustic and vintage and give them a fabulous seaside, coastal Maine wedding party twist, she loves to hear from readers!
Series
Brides of Blueberry Cove | Blue Hollow Falls | Bachelors of Blueberry Cove | Hamilton Christmas Novellas
Books:
Lavender Blue, February 2019
Blue Hollow Falls #3
Mass Market Paperback
Naughty But Nice, November 2018
Hamilton Christmas Novella
e-Book
A Season to Celebrate, November 2018
Paperback
Lock, Stock, and Jingle Bells, October 2018
Hamilton Christmas Novella
e-Book
Unleashed, October 2018
Hamilton Christmas Novella
e-Book
Bluestone & Vine, July 2018
Blue Hollow Falls #2
Mass Market Paperback
The Inn at Blue Hollow Falls, November 2017
Blue Hollow Falls #1.5
e-Book
Blue Hollow Falls, July 2017
Blue Hollow Falls #1
Mass Market Paperback
Starfish Moon, May 2016
Brides of Blueberry Cove #3
Paperback
Snowflake Bay, October 2015
Brides of Blueberry Cove #2
Paperback
Sea Glass Sunrise, June 2015
Brides of Blueberry Cove #1
Paperback
Sandpiper Island, September 2014
Bachelors of Blueberry Cove #3
Paperback
Half Moon Harbor, May 2014
Bachelors of Blueberry Cove #2
Paperback
Pelican Point, November 2013
Bachelors of Blueberry Cove #1
Paperback
The Sugar Cookie Sweetheart Swap, October 2013
Paperback
Babycakes, November 2012
Paperback
Sugar Rush, January 2012
A Cupcake Club Romance #1
Trade Size
The Mammoth Book Of Scottish Romance, January 2011
Trade Size
Off Kilter, January 2011
Hot Scot #2
Trade Size
The Naughty List, October 2010
Paperback
Simon Says..., July 2010
The Wrong Bed
Mass Market Paperback
Some Like It Scot, June 2010
Hot Scot #1
Paperback
Here Comes Trouble, February 2010
Trade Size
A Great Kisser, November 2009
Trade Size
Kissing Santa Claus, October 2009
Trade Size
Let Me In, March 2009
Paperback
To All A Good Night, October 2008
Paperback
The Black Sheep And The English Rose, August 2008
Unholy Trinity #3
Trade Size
Dear Prince Charming, April 2008
Glass Slipper Inc. #2
Mass Market Paperback
The Black Sheep and Hidden Beauty, December 2007
Unholy Trinity #2
Trade Size
The Naked Truth, September 2007
Paperback (reprint)
The Black Sheep and the Princess, August 2007
Unholy Trinity #1
Trade Size
The Great Scot, March 2007
The Chisholm Brothers #2
Trade Size
Not So Snow White, June 2006
Glass Slipper Inc. #4
Trade Size
Bad Boys in Kilts, March 2006
The Chisholm Brothers #1
Trade Size
The Naked Truth, November 2005
Trade Size
Undone, September 2005
Trade Size (reprint)
I Love Bad Boys, June 2005
Paperback (reprint)
Sleeping With Beauty, June 2005
Glass Slipper Inc. #3
Trade Size
Bad Boys Next Exit, June 2005
Trade Size
Catch Me If You Can, November 2004
Men of Rogues Hollow #3
Trade Size
Merry Christmas, Baby, October 2004
Trade Size
The Cinderella Rules, January 2004
Glass Slipper, In #1
Trade Size
Jingle Bell Rock, October 2003
Trade Size
The Big Bad Wolf Tells All, June 2003
Trade Size
Bad Boys on Board, April 2003
Trade Size
The Charm Stone, August 2002
Mass Market Paperback
The Royal Hunter, October 2001
Mass Market Paperback
Your Wish Is My Command, February 2001
Mass Market Paperback
The Legend Of The Sorcerer, March 2000
Mass Market Paperback
Yours 2 Keep, October 1999
Mass Market Paperback
The Legend MacKinnon, April 1999
Mass Market Paperback