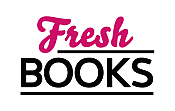 Best books for October
Delores Fossen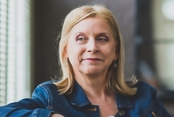 When Delores Fossen was a child, she used to sneak around and collect fingerprints, hair strands and fibers left by family members and guests. At age eight, she solved a crime. Well, sort of. When someone nibbled off the ear of her chocolate Easter bunny , she searched for clues and soon discovered that her sister had chocolate bunny breath. With that "case closed," Delores believed she'd discovered her calling--she wanted to be an FBI agent. But after realizing that she just wouldn't be very good at chasing down bad guys, she opted for a slightly different career path--she creates fictional FBI agents and other law enforcement characters. Writing romantic suspense is something she enjoys immensely, and it has earned her the Romantic Times Reviewers Choice and Booksellers Best Awards, and it's put her on the Waldenbooks-Borders Bestseller list.
Married to an Air Force colonel and the mother of four children, Delores has lived in England and all over the U.S. She's had a variety of careers and jobs: an Air Force captain, a special ed teacher and a rehab counselor. None was as fun or challenging as the time she's spent as a stay-at-home mom. She still collects fingerprints, hair strands and fibers every time she dusts or vacuums, which isn't very often.
Log In to see more information about Delores Fossen
Log in or register now!
Series
Appaloosa Pass Ranch | Coldwater Texas
Books:
A Coldwater Christmas, October 2019
Coldwater Texas #4
Mass Market Paperback
Sweet Summer Sunset, July 2019
Coldwater Texas #3
Mass Market Paperback
Hot Texas Sunrise, April 2019
Coldwater Texas #2
Mass Market Paperback
Under the Cowboy's Protection, February 2019
The Lawmen of McCall Canyon #4
e-Book
Lawman with a Cause, January 2019
Lawmen of McCall Canyon #3
e-Book
Lone Star Christmas, October 2018
Coldwater Texas #1
Paperback
Against the Sun, October 2018
Mass Market Paperback (reprint)
The Last Rodeo, July 2018
A Wrangler's Creek Novel #9
Mass Market Paperback
Texas-Sized Trouble, February 2018
Mass Market Paperback
Cowboy Country, January 2018
Mass Market Paperback
Branded as Trouble, July 2017
Mass Market Paperback
No Getting Over a Cowboy, April 2017
Mass Market Paperback
Lucas, April 2017
The Lawmen of Silver Creek Ranch #12
Hardcover
Those Texas Nights, January 2017
A Wrangler's Creek Novel
Paperback
Six-Gun Showdown, July 2016
Appaloosa Pass Ranch #5
Paperback
Lone Star Nights, June 2016
Mass Market Paperback
The Marshal's Justice, April 2016
Appaloosa Pass Ranch #4
Paperback
Texas on My Mind, March 2016
e-Book
The Deputy's Redemption, February 2015
Paperback
Coming Home For Christmas, November 2014
Paperback
His to Possess, October 2014
e-Book
Shivers Box Set Vol. 3, July 2014
e-Book
Outlaw Lawman, June 2013
Marshals of Maverick County
Paperback
Standoff at Mustang Ridge, January 2013
Paperback
GI Cowboy, April 2011
Daddy Corps
Paperback
Unexpected Father & Legally Binding, April 2011
Paperback
The Texas Lawman's Last Stand, January 2011
Paperback
The Mommy Mystery, July 2010
Mass Market Paperback
Daddy Devastating, June 2010
Mass Market Paperback
The Baby's Guardian, May 2010
Mass Market Paperback
The Intrigue Collection, February 2010
Paperback
Shotgun Sheriff, February 2010
The Silver Star of Texas: Comanche Creek
Mass Market Paperback
Christmas Guardian, October 2009
Texas Paternity
Mass Market Paperback
Secret Delivery, March 2009
Texas Paternity: Boots and Booties
Mass Market Paperback
Expecting Trouble, February 2009
Mass Market Paperback
Branded By The Sheriff, January 2009
Mass Market Paperback
Security Blanket, October 2008
Texas Paternity
Mass Market Paperback
Questioning The Heiress, July 2008
The Silver Star of Texas: Cantara
Mass Market Paperback
The Horseman's Son, March 2008
Five-Alarm Babies
Paperback
Newborn Conspiracy, February 2008
Five-Alarm Babies
Paperback
The Christmas Clue, November 2007
Five-Alarm Babies
Paperback
Stork Alert, August 2007
Five-Alarm Babies
Mass Market Paperback
Undercover Daddy, May 2007
Miniseries: Five-Alarm Babies
Paperback
Trace Evidence in Tarrant County, February 2007
Miniseries: The Silver Star of Texas
Paperback
Covert Conception, October 2006
Paperback
The Cradle Files, July 2006
Paperback
Unexpected Father, April 2006
Paperback
Secret Surrogate, January 2006
Harlequin Intrigue 895
Paperback
Peekaboo Baby, September 2005
Paperback
Mommy Under Cover, February 2005
Paperback