Jillian Hunter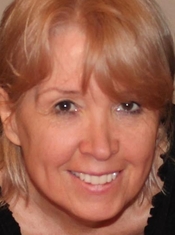 Blogging at Fresh Fiction
Jillian Hunter | The Mistress Memoirs
February 20, 2013
In THE MISTRESS MEMOIRS, one of the secondary characters, Mrs. Georgette Lawson, is writing a Read More...
Jillian Hunter | Diary of an Eccentric
February 7, 2012
Hello! Thank you for asking me to blog today! Since this is an open topic, I'll give you a preview of Read More...
Jillian Hunter is a Welsh-American writer who was born in Scotland and spent her early years in London, her favorite place in the world. She lives in Southern California with her husband, their three children, a pug and a poodle. She has published seventeen historical romances and one novella. Her passions are her family, writing, midnight gardening, and lost causes.
She is a devoted Anglophile who loves her afternoon tea and the royals. A woman of unappreciated talents, she can warp through Hyrule, explain how Pokemon evolve, and sing along with every song played on Radio Disney in the past two years.
Her last book, THE DEVILISH PLEASURES OF A DUKE, debuted on the USA Today list at #42 and on the NYT extended list at #23. All six of her Boscastle books have become national bestsellers and have gone into multiple reprintings. She is deeply grateful to every one of her readers who enjoy the passionate Boscastle family as much as she does.
Series
Bridal Pleasures | Boscastles | Boscastle Affairs | Fenwick Sisters Affairs | The Scottish Collection
Books:
A Deeper Magic, December 2015
The Scottish Collection #1
e-Book
Forbidden To Love The Duke, February 2015
Fenwick Sisters Affairs
Paperback
The Countess Confessions, February 2014
Boscastle Affairs #2
Paperback
The Mistress Memoirs, March 2013
Boscastle Affairs
Paperback
The Duchess Diaries, February 2012
Bridal Pleasures #3
Paperback
A Bride Unveiled, October 2011
Bridal Pleasures #2
Paperback
A Duke's Temptation, November 2010
Bridal Pleasures #1
Mass Market Paperback
The Wicked Duke Takes A Wife, November 2009
Boscastle Family #9
Mass Market Paperback
A Wicked Lord At The Wedding, October 2009
Bocastle Family #8
Mass Market Paperback
Wicked As Sin, July 2008
Boscastle Family #7
Paperback
The Devilish Pleasures of a Duke, August 2007
Boscastle Family #6
Mass Market Paperback
The Sinful Nights of a Nobleman, November 2006
Boscastle Family #5
Paperback
The Wicked Games of a Gentleman, October 2006
Boscastle Family #4
Paperback
The Wedding Night of an English Rogue, July 2005
Boscastle Family #3
Paperback
The Love Affair of an English Lord, June 2005
Boscastle Family #2
Paperback
The Seduction of an English Scoundrel, May 2005
Boscastle Family #1
Paperback
The Husband Hunt, October 2002
Paperback
Indiscretion, April 2000
Paperback
Under The Boardwalk, June 1999
Paperback
Daring, March 1998
Paperback
Fairy Tale, April 1997
Paperback (reprint)