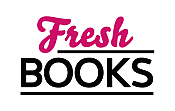 April showers us with great reads! Stay safe!
Joey W. Hill
Joey W. Hill is the award-winning author of over twenty titles of paranormal as well as contemporary erotic romance stories for her readers. Her Vampire Queen series provides a unique look at the vampire-servant relationship, while her Daughters of Arianne series brings together brave mermaid heroines with unforgettable angel heroes. Her contemporary Nature of Desire series deeply explores the emotional give and take of Dominance and submission in ways that have thrilled romance readers who do not normally seek out this genre.
Log In to see more information about Joey W. Hill
Log in or register now!
Series
Books:
Naughty Wishes Part IV: Soul, April 2016
e-Book
Naughty Bits, January 2015
Paperback
Naughty Bits Part IV: The Highest Bid, July 2014
Paperback
Naughty Bits Part IV: The Highest Bid, July 2014
e-Book
Naughty Bits Part III: Bound to Please, June 2014
e-Book
Naughty Bits Part III: Bound to Please, June 2014
e-Book
Naughty Bits Part II: The Training Session, May 2014
e-Book
Naughty Bits Part I: The Lingerie Shop, April 2014
e-Book
Unrestrained, December 2013
Paperback
Willing Sacrifice, May 2013
Knights of the Boardroom #4
e-Book
Taken By A Vampire, May 2013
A Vampire Queen Novel
Paperback
O Come All Ye Kinky, December 2012
e-Book
A Mermaid's Kiss, December 2012
Paperback
Hostile Takeover, May 2012
Knights of the Board Room 5
Paperback
In The Company Of Witches, May 2012
Paperback
Something About Witches, February 2012
Paperback
Bound By The Vampire Queen, December 2011
Vampire Queen # 8
Paperback
Vampire Instinct, July 2011
Vampire Queen
Paperback
Vampire Trinity, September 2010
Vampire Queen #6
Trade Size
Branded Sanctuary, August 2010
Trade Size
Vampire Mistress, May 2010
Vampire Queen #5
Trade Size
Laced with Desire, February 2010
Trade Size
A Mermaid's Ransom, December 2009
Daughters of Arianne #3
Trade Size
Beloved Vampire, August 2009
Vampire Queen #4
Paperback
A Vampire's Claim, March 2009
Vampire Queen #3
Trade Size
A Witch's Beauty, January 2009
Daughters of Arianne #2
Trade Size
Unlaced, December 2008
Trade Size
A Mermaid's Kiss, November 2008
Daughters of Arianne #1
Trade Size
The Mark of the Vampire Queen, February 2008
Vampire Queen # 2
Trade Size
The Vampire Queen's Servant, July 2007
Trade Size
Behind the Mask, September 2005
Paperback
The Twelve Quickies of Christmas Volume 2, December 2004
Paperback

More Information
For free excerpts from all of these books, visit her website. She also offers a monthly newsletter featuring a contest to win free books, as well as exclusive excerpts to upcoming releases. Her blog and yahoo fan group offer vignettes featuring characters from her full length works. You can visit her at those locations or email her through her website Guestbook link. You can also follow her on Twitter or chat with her at her Facebook page. She loves visits from readers!
* * *