Maggie Adams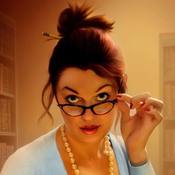 Blogging at Fresh Fiction
Maggie Adams | How I came up with Legends: Catori
June 7, 2018
Growing up in Grafton, Illinois, situated between the Mississippi River and the limestone bluffs carved from it eons ago, the legend of the Piasa Bird Read More...
Meet the Author: Maggie Adams
February 17, 2018
Hi! I'm Maggie Adams, contemporary romance author. I write stories of small-town heroes and heroines, folks just like you and me that overcome Read More...
Maggie Adams is an Amazon Best Selling contemporary romance author. Her first book in the Tempered Steel Series, Whistlin' Dixie, debuted in Amazon's Top 100 for Women's Fiction, humor, on November, 2014. Since then, she has consistently made the Amazon best seller 5-star list with Leather and Lace, Something's Gotta Give, and Love, Marriage & Mayhem. She is also the recipient of the Dayreader Review's Best New Series Award for 2015. Her series has launched the tiny town of Grafton, Illinois, into International recognition with sales in Mexico, Ireland, Scotland, Australia and the UK.
Back home, she resides in the Midwest, with her high school sweetheart, Ned, and their children, Katie (Kyle) and Ross (Valerie) and first granddaughter, Lorelei, otherwise known as "The Boss"
Series
Lustful Trilogy | A Tempered Steel | The Legends Series
Books:
Legends: Catori, June 2018
The Legends Series #1
e-Book
Lustful Legacy, May 2018
Lustful Trilogy Box Set
e-Book
Lustful Longings, February 2018
Lustful Trilogy #3
e-Book
Coalson Family Cookbook of Memories, November 2017
A Tempered Steel Cookbook
e-Book
Lustful Lies, September 2017
Lustful Trilogy #2
e-Book
Cold as Ice, March 2017
A Tempered Steel Novel #6
e-Book
Lustful Letters, January 2017
Lustful Trilogy #1
e-Book
Something's Gotta Give, July 2016
A Tempered Steel Novel #3
e-Book
Forged in Fire, July 2016
A Tempered Steel Novel #5
e-Book
Love, Marriage, & Mayem, December 2015
A Tempered Steel Novel #4
e-Book
Getting Lucky, September 2015
Tempered Steel Novella
e-Book
Leather and Lace, March 2015
A Tempered Steel Novel #2
e-Book
Whistlin' Dixie, December 2014
A Tempered Steel Novel #1
e-Book