Michael James Merry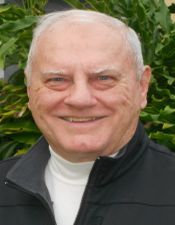 Michael J. Merry was educated at the Royal Liberty School, England. Transferring to Panama in 1959, he worked as a telecommunications instructor. When the Panama National Guard staged their coup in 1968, he drove the escape vehicle carrying the president, Dr. Arnulfo Arias, and several ministers through the military blockade to safety in the Panama Canal Zone.
In 1987, he became division vice president of a major US news operation in Latin America. He was in Argentina when the army revolted later that year and in Venezuela during the attempted coup by Lt. Col. (later president) Hugo Chávez in 1992.
In 1995, he wrote two nationally televised financial programs and became editor of a popular financial report.
He has published two previous books: The Golden Altar (2002) and The Reluctant Colonel (2008).
Mr. Merry and his wife reside in Miami Shores, Florida.
Series
Books:
"Guten Tag, Mr. Churchill" and Other Tales, February 2016
Paperback