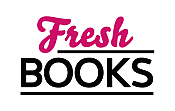 Yule Tidings -- Great Reads for December!
Rachel Van Dyken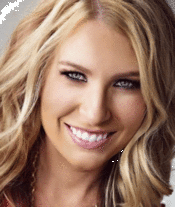 Rachel Van Dyken is the New York Times and USA Today Bestselling author of contemporary romances. When she's not writing you can find her drinking coffee at Starbucks and plotting her next book while watching The Bachelor. She keeps her home in Idaho with her Husband and their snoring Boxer, Sir Winston Churchill.
Series
Dark Elite | Eagle Elite | Seaside Pictures | Wingmen Inc. | The Bet series | Consequences Series | Bachelors of Arizona | Curious Liaisons | Liars, Inc.
Books:
Risky Play, March 2019
Trade Size
Dangerous Exes, November 2018
Liars, Inc. #2
Trade Size
Dirty Exes, June 2018
Liars, Inc. #1
Trade Size
Cocktales, June 2018
e-Book
The Bachelor Contract, December 2017
Bachelors of Arizona #3
Mass Market Paperback
The Playboy Bachelor, September 2017
Bachelors of Arizona #2
Mass Market Paperback
Cheater's Regret, June 2017
Curious Liaisons #2
Trade Size
Cheater, March 2017
Curious Liaisons
Trade Size
The Bachelor Auction, February 2017
Bachelors of Arizona #1
Paperback
The Matchmaker's Replacement, August 2016
Wingmen Inc. #2
Paperback
Keep, August 2016
Seaside Pictures #2
Paperback
Empire, June 2016
Eagle Elite #7
Paperback
The Wager, May 2016
The Bet #2
Paperback (reprint)
The Matchmaker's Playbook, April 2016
Wingmen Inc. #1
Paperback
The Bet, February 2016
The Bet #1
Paperback (reprint)
The Consequence of Seduction, February 2016
Consequences Series #3
Paperback
Capture, August 2015
Seaside Pictures #1
e-Book
Elude, July 2015
Eagle Elite #6
e-Book
Ember, February 2015
Eagle Elite #5
e-Book
Enchant, February 2015
Eagle Elite prequel
e-Book
Enforce, December 2014
Eagle Elite #1.5
e-Book
Bang Bang, September 2014
Eagle Elite 4.5
e-Book
Elicit, August 2014
Eagle Elite #4
e-Book
Entice, May 2014
Eagle Elite #3
e-Book
Elect, December 2013
Eagle Elite #2
Paperback
Elite, July 2013
Eagle Elite #1
Paperback