Maggie Mae Gallagher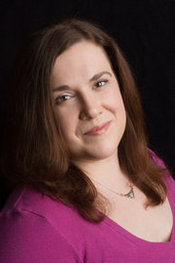 Blogging at Fresh Fiction
Maggie Mae Gallagher | Remember Me Playlist
April 10, 2015
Music. It transcends time, harkens us back to moments in our lives, both the good and bad, just by a few beats or stanzas from Read More...
Maggie Mae Gallagher | Hooked on a Feeling
September 25, 2014
In RUPTURED, Alana must face more than demon platoons marching upon her home Read More...
Maggie Mae Gallagher | Superpowers
March 6, 2014
Speed, strength, immortally, shifter, magic, genetic modifications, and more. Have you ever wondered what it would be like to be gifted with some type of Read More...
Pseudonym: Anya Summers.

Maggie doesn't remember a time when she wasn't writing. When she was a kid she acted out her favorite scenes, only better, with her brother and cousin. As a teenager, she wrote reams of poetry, but realized her true love lay with creating characters and stories. A former music and history major, Maggie is a total geek at her core. When she is not writing, she adores attending the latest comic con or spending time with her family. She lives in St. Louis, Missouri, with her two furry felines.
Series
The Mystic | Cantati Chronicles
Books:
Ascended, April 2017
The Cantati Chronicles #3
e-Book
Casket Girl, February 2017
The Mystic #2
e-Book
Remember Me, April 2015
Mystic series #1
e-Book
Ruptured, September 2014
The Cantati Chronicles
e-Book
Anointed, March 2014
The Cantati Chronicles #1
e-Book