Annie Knox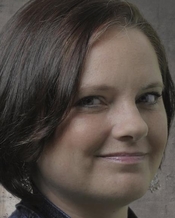 Blogging at Fresh Fiction
Annie Knox | Disaster Cat
June 9, 2015
We recently welcomed a new member to our household: a shelter cat named Tiberius. We werenít in the market for another cat; we were Read More...
Annie Knox | Mystery Man
September 22, 2014
Youíre sitting in a coffee shop, trying to write, when a man walks in alone. He orders a simple cup of Joe and takes Read More...
Annie Knox | Earl Had to Die
January 2, 2014
That Dixie Chicks song is on my iPod, and whenever I go for a walk or a drive there's a decent chance I'll Read More...
Pseudonym for Wendy Lyn Watson.

Annie Knox doesn't commit--or solve--murders in her real life, but her passion for animals is 100% true. She's also a devotee of 80s music, Asian horror films, and reality TV. While Annie is a native Buckeye and has called a half dozen states "home," she and her husband now live a stone's throw from the courthouse square in a north Texas town, in their very own crumbling historic house.
Series
Pet Boutique Mystery
Books:
Collared For Murder, June 2015
Pet Boutique Mystery #3
Paperback
Groomed For Murder, September 2014
Pet Boutique Mystery #2
Paperback
Paws For Murder, January 2014
Pet Boutique Mystery #1
Paperback