Mimi Jean Pamfiloff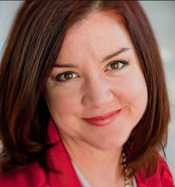 Blogging at Fresh Fiction
Mimi Jean Pamfiloff | Five Things You Didn't Know About Vampires
October 26, 2018
Vampires. Mythical creatures or really great at hiding in plain sight? Itfs definitely the latter, and though records of them have been around for Read More...
Mimi Jean Pamfiloff | My All-Time TOP 5 Favorite Things VAMPIRE! (Muahaha…)
March 8, 2018
It's not a mystery! You gotta love vampires if you're going to write them. But you also have to know a lot about Read More...
Mimi Jean Pamfiloff | The Question My Readers Are Afraid to Ask
February 5, 2018
I get a lot of funny questions from readers about my insane deities from the IMMORTAL Read More...
Meet Mr. Rook
November 3, 2017
Interview with Mr. Rook on PAWN (Part Two, Read More...
Top Five Reasons We Love Jocks and Nerds
August 29, 2017
We all know that opposites attract—King Kong and his beautiful blonde. Poor little Cinderella and her wealthy Prince. Kermit and Miss Piggy. But in Read More...
Mimi Jean Pamfiloff | And Now, a Word from Cimil, Your Friendly Neighborhood Goddess of the Underworld…
May 26, 2016
Well, hellooo there, my little people pets! My name is Cimil—aka, Goddess of the Underworld. Also known as Ah-Puch by Read More...
Mimi Jean Pamfiloff | Top Five Way I Obliterate Writer's Block…California Style!
August 27, 2015
1. The Hammock in My Yard Hey, we don't have it all that easy in California. There is the cost of Read More...
Mimi Jean Pamfiloff is a New York Times & USA Today bestselling author of Paranormal and Contemporary Romance. Both traditionally and independently published, Mimi has sold over 900,000 books since publishing her 1st title in 2012, and she plans to spontaneously combust once she hits the one-million mark. Although she obtained her international MBA and worked for over 15 years in the corporate world, she believes that it's never too late to come out of the romance-closet and follow your dreams.
When not screaming at her works in progress, Mimi spends time with her two pirates in training, her loco-for-the-chili-pepper hubby, and rat terriers, Mini & DJ Princess Snowflake, in Arizona.
She continues to hope that her books will inspire a leather pants comeback (for men) and that she might make you laugh when you need it most.
Log In to see more information about Mimi Jean Pamfiloff
Log in or register now!
Series
Accidentally Yours | Immortal Matchmakers, Inc. | OHellNO | Mr. Rook's Island
Books:
The Librarian's Vampire Assistant, Book 2, October 2018
Hardcover
The Librarian's Vampire Assistant, March 2018
e-Book
Goddess of Forgetfulness, February 2018
Immortal Matchmakers, Inc. #4
e-Book
Pawn, November 2017
Mr. Rook's Island
e-Book
Oh, Henry, September 2017
OHellNO #2
e-Book
Mr. Rook, June 2017
Mr. Rook's Island
e-Book
Smart Tass, April 2017
OHellNO #1
e-Book
God Of Wine, December 2016
Immortal Matchmakers, Inc. #3
e-Book
Tailored for Trouble, August 2016
Happy Pants
Paperback
Tommaso, June 2016
Immortal Matchmakers, Inc. #2
e-Book
Immortal Matchmakers, Inc., September 2015
Immortal Matchmakers, Inc. #1
e-Book
Accidentally...Over?, September 2014
Accidentally Yours
Paperback
Vampires Need Not...Apply?, April 2014
Accidentally Yours
Paperback
Sun God Seeks...Surrogate?, March 2014
Paperback
Accidentally Married To...A Vampire?, December 2013
Accidentally Yours #2
Paperback
Accidentally In Love With...A God?, November 2013
Accidentally Yours #1
Paperback