Sarah Castille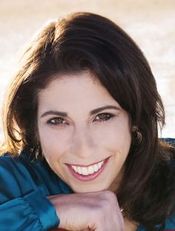 Photo Credit: Chantale Ward

Blogging at Fresh Fiction
Sarah Castille | A Character Interview with Cade and Dawn from BEYOND THE CUT
June 16, 2015
Interview with Cade and Dawn from Beyond the Cut by Sarah Castille SARAH: Dawn, you and Cade met under unusual circumstances. Was it Read More...
Sarah Castille | Oh, the Pain! Five Fun Facts About Researching MMA for the Redemption Series
April 8, 2015
1. Stumbling Upon a Story I got my inspiration for the Redemption series when Read More...
Sarah Castille | Fighting Your Fear
July 25, 2014
Readers often ask how I became interested in MMA, and I always point to my father. If not for him, I would never have become Read More...
Sarah Castille | Heat, Heart and Humor
September 6, 2013
A few weeks ago, I met a romantic comedy author at a conference and I asked her what she thought was the most important thing Read More...
New York Times and USA Today Bestselling author, Sarah Castille, worked and travelled abroad before trading her briefcase and stilettos for a handful of magic beans and a home near the Canadian Rockies. She writes erotic contemporary romance and romantic suspense featuring blazingly hot alpha heroes and the women who tame them.
Series
The Sinner's Tribe Motorcycle Club | Days of Redemption | Ruin & Revenge
Books:
Rocco, January 2018
Ruin & Revenge #3
Mass Market Paperback
Luca, July 2017
Ruin & Revenge #2
Paperback
Fighting Attraction, April 2017
Redemption #4
Trade Size
Nico, December 2016
Ruin & Revenge
Paperback
Chaos Bound, July 2016
Sinner's Tribe Motorcycle Club
Paperback
Burnout, April 2016
e-Book
Sinner's Steel, October 2015
The Sinner's Tribe Motorcycle Club #3
Paperback
Beyond The Cut, June 2015
The Sinner's Tribe Motorcycle Club #2
Paperback
Full Contact, April 2015
Redemption #3
Paperback
Rough Justice, February 2015
The Sinner's Tribe Motorcycle Club #1
Paperback
In Your Corner, July 2014
Paperback
Barely Undercover, December 2013
e-Book
Against The Ropes, September 2013
Paperback
Legal Heat, April 2013
e-Book