Barbara Longley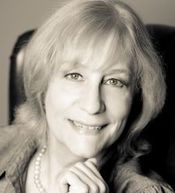 Blogging at Fresh Fiction
Barbara Longley | History and Inspiration
October 26, 2017
I've always been fascinated by the concept of time travel. Also, to satisfy my own curiosity, I've read a lot about differing theories Read More...
Author/Reader Match with Barbara Longley
November 1, 2016
Writes: I write Celtic fantasy romance, contemporary romance and romantic comedy. WHAT YOU DO TO ME, out November 1, 2016 is a flirty Read More...
Barbara Longley | Writing: Is it a choice, or a compulsion?
November 28, 2013
A coworker recently discovered I'm not just a teacher, but also a published author. He asked me what "made me" decide to become a Read More...
As a child, award-winning, Amazon bestselling author Barbara Longley moved frequently and learned how to entertain herself with stories. As an adult, she's lived in a commune in the Appalachians, taught on an Indian reservation, and traveled from coast to coast.
Once she had children, she decided it was time to plant roots and made Minnesota her permanent home. Barbara holds a master's degree in special education and has been an elementary school teacher for many years. While she loves teaching, reading and writing are her passions.
Interviews for Barbara Longley
Barbara Longley talks her latest release, 'Whatever You Need'
Whatever You Need
April 28, 2017
Series
Perfect, Indiana | The Haneys | Novels of Loch Moigh
Books:
Close to Perfect, April 2018
Perfect, Indiana #.5
e-Book
Tangled in Time, November 2017
Paperback
Whatever You Need, April 2017
The Haneys #2
Paperback
What You Do To Me, November 2016
The Haneys #1
Paperback
The Highlander's Vow, April 2016
Novels of Loch Moigh
Paperback
The Twisted Road to You, November 2015
Perfect, Indiana #4
Paperback
The Highlander's Folly, February 2015
Novels of Loch Moigh
Paperback
The Highlander's Bargain, July 2014
Novels of Loch Moigh #2
Paperback
True to the Highlander, February 2014
The Novels of Loch Moigh, Book 1
Paperback
A Change of Heart, November 2013
Perfect, Indiana #3
Paperback
The Difference A Day Makes, May 2013
Perfect, Indiana #2
Paperback
Far From Perfect, November 2012
Perfect, Indiana #1
Paperback
Heart of the Druid Laird, October 2011
e-Book