Kim Boykin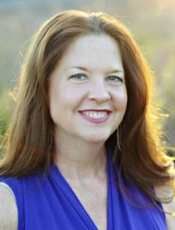 Blogging at Fresh Fiction
Kim Boykin | Celebrate A PEACH OF A PAIR with Peach Champagne Punch
August 5, 2015
Thanks for stopping in y'all, and thanks, Fresh Fiction, for having me. I'm excited and ready to party because my new book, Read More...
Kim Boykin | Montana Dreams Come True
February 11, 2014
Sometimes you just know something is meant to be, and that's the way things went with writing Read More...
As a stay-at-home mom, Kim Boykin started writing, grabbing snip-its of time in the car rider line or on the bleachers at swim practice. After her kids left the nest, she started submitting her work, sold her first novel at 53, and has been writing like crazy ever since. Her books are well reviewed and, according to The Huffington Post, ""she knows how to tell a story that will charm and fascinate her readers.""
Boykin is the author of Echoes of Mercy, A Peach of a Pair, Palmetto Moon, and The Wisdom of Hair and has a heart for librarians, and book junkies like herself. A Peach of a Pair was nominated for The Pat Conroy Award and Palmetto Moon and The Wisdom of Hair were named OKRA picks by the Southern Independent Bookseller Alliance (SIBA,) which is the Southern equivalent of an Oprah pick.
A native South Carolinian, she lives just across the state line in Charlotte, but every single one of her stories is set in South Carolina.
Series
Copper Mountain Rodeo | Lowcountry Lovers
Books:
Echoes of Mercy, May 2016
Lowcountry
Paperback
A Peach of a Pair, August 2015
Paperback
Caught Up In You, May 2015
Lowcountry Lovers #5
e-Book
Just in Time for Christmas, November 2014
Magnolia Bay #2
e-Book
Palmetto Moon, August 2014
Paperback
She's The One, August 2014
Lowcountry Lovers #3
e-Book
Flirting With Forever, July 2014
Lowcountry Lovers #2
e-Book
Sweet Home Carolina, May 2014
Lowcountry Lovers #1
e-Book
Steal Me, Cowboy, January 2014
Copper Mountain Rodeo
e-Book
The Wisdom Of Hair, March 2013
Paperback