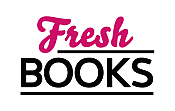 Sweet Romance + Thrilling Intrigue = February Best Reads
Cynthia Sax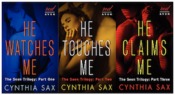 Blogging at Fresh Fiction
Cynthia Sax | SINFUL REWARDS 9: The Better Choice
March 25, 2015
"If you knew you weren't good for someone, someone you cared about, would you walk away from that person?" I ask, not expecting Read More...
Cynthia Sax | Letting Go
March 4, 2015
When do you let go of love? When your loved one has sex with another person? Moves in with her/him? Marries your rival? Has Read More...
Cynthia Sax lives in a world where demons aren't all bad, angels aren't all good, and magic happens every single day. Although her heroes may not always say, "I love you", they will do anything for the women they love. They live passionately. They fight fiercely. They love the same women forever.
Cynthia has loved the same wonderful man forever. Her supportive hubby offers himself up to the joys and pains of research, while they travel the world together, meeting fascinating people and finding inspiration in exotic places such as Istanbul, Bali, and Chicago.
Interviews for Cynthia Sax
Cynthia Sax Talks Bikers, Billionaires, and SINFUL REWARDS
Sinful Rewards 1
July 15, 2014
Log In to see more information about Cynthia Sax
Log in or register now!
Series
Sinful Rewards | Refuge Book
Books:
Dark Thoughts, March 2017
Refuge Book 1
e-Book
Sinful Rewards 12, June 2015
Billionaires And Bikers
e-Book
Sinful Rewards 11, May 2015
A Billionaires and Bikers Novella
e-Book
Sinful Rewards 10, April 2015
A Billionaires and Bikers Novella
Paperback
Sinful Rewards 9, March 2015
A Billionaires and Bikers Novella
e-Book
Sinful Rewards 7, February 2015
A Billionaires and Bikers Novella
e-Book
Sinful Rewards 8, February 2015
A Billionaires and Bikers Novella
e-Book
Sinful Rewards 6, December 2014
A Billionaires and Bikers Novella
e-Book
Sinful Rewards 5, November 2014
A Billionaires and Bikers Novella
e-Book
Sinful Rewards 4, October 2014
A Billionaires and Bikers Novella
e-Book
Sinful Rewards 3, September 2014
A Billionaires and Bikers Novella
e-Book
He Claims Me, August 2014
Paperback
Sinful Rewards 2, August 2014
A Billionaires and Bikers Novella
e-Book
Sinful Rewards 1, July 2014
A Billionaires and Bikers Novella
e-Book
Breaking All the Rules, April 2014
Paperback
Flashes of Me: An Erotic Novella, March 2014
Paperback
He Touches Me, July 2013
The Seen Trilogy #2
e-Book
He Watches Me, July 2013
The Seen Trilogy #1
e-Book
He Claims Me, July 2013
The Seen Trilogy #3
e-Book
Warlord's Bounty, December 2012
e-Book
Mission Menage, November 2012
Operation Erotic
e-Book
Menage Lost, November 2012
Operation Erotic
e-Book
Exposed By Moonbeam, October 2012
Alien Abductions
e-Book
Assassin Mine, September 2012
Operation Erotic
e-Book
Tattooed Tryst, July 2012
e-Book
Unleashed Menage, June 2012
Operation Erotic
e-Book
Savage Menage, April 2012
Operation Erotic
e-Book
Ravished By Moonbeam, January 2012
Alien Abductions
e-Book
Lust By Moonbeam, October 2011
Alien Abductions
e-Book