Jennifer St.George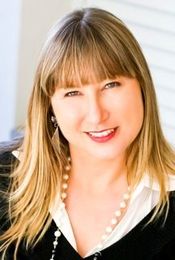 Blogging at Fresh Fiction
Jennifer St. George | Weddings
December 15, 2012
One of my favourite movies is Four Weddings and a Funeral.  It's a fun movie because, as viewers, we are able to Read More...
Jennifer St George is a romance author whose sexy stories feature courageous, career–minded heroines and strong heroes in glamourous international settings. Her debut novel, The Convenient Bride, published by Penguin's new digital–first imprint released in 2012. The book won the prestigious NZ Romance Writers 2012 Clendon Award.
After spending the first 20 years of her career in corporate marketing and management consulting roles, Jennifer had the privilege of travelling extensively for her work. Some career highlights include launching Guinness beer in Russia; reaching 40 million people through a publicity campaign that 'gave away' a pub in Ireland, testing new cars on a speedway in Japan and launching the Ford Ka brand in Australia. She uses her travels as the basis for many of her stories' exotic settings. For example, The Convenient Bride which takes place mostly in Venice, was conceived during a trip to Italy.
Jennifer has a graduate business degree and completed an MBA where she was presented with the Rupert Murdoch Fellowship. She lives in the sub–tropical paradise of Byron Bay, Australia and is the immediate past Vice–President of Romance Writers of Australia.
Series
Books:
The Convenient Bride, August 2012
e-Book