Cecy Robson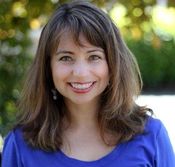 Blogging at Fresh Fiction
Cecy Robson | Seventy-Five No's to One Oh, YES!
August 12, 2013
I'm not sure how many writers there are out there, but I'm assuming there are quite a few. And more than a few Read More...
Cecy (pronounced Sessy) Robson is an author with Penguin's SIGNET ECLIPSE. She attributes her passion for story–telling back to the rough New Jersey neighborhood she was raised in. As a child, she was rarely allowed to leave the safety of her house and passed her time fantasizing about flying, fairies, and things that go bump in the night. Gifted and cursed with an overactive imagination, she began writing her Urban Fantasy Romance Series, Weird Girls, in May 2009. THE WEIRD GIRLS: A Novella and SEALED WITH A CURSE are now available. A CURSED EMBRACE, releases July 2, 2013 followed by A CURSED MOON: An eSpecial Novella December 2013, and CURSED BY DESTINY, January 2014.
Series
Weird Girls | O'Brien Family | Carolina Beach
Books:
Save Me, May 2018
O'Brien Family #5
e-Book
Eternal, November 2017
Carolina Beach #2
Paperback
Feel Me, June 2017
O'Brien Family #4
e-Book
Crave Me, March 2017
O'Brien Family #3
e-Book
Inseverable, June 2016
Carolina Beach #1
Paperback
Let Me, April 2016
O'Brien Family #2
e-Book
Of Flame and Promise, January 2016
Weird Girls #2.25
e-Book
Once Kissed, November 2015
O'Brien Family #1
e-Book
Once Pure, May 2015
e-Book
A Curse Unbroken, March 2015
e-Book
A Cursed Bloodline, November 2014
e-Book
A Curse Awakened, August 2014
e-Book
A Cursed Embrace, July 2013
Weird Girls #2
Mass Market Paperback
Sealed With a Curse, January 2013
Weird Girls #1
Mass Market Paperback