Dan Raviv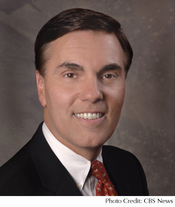 Photo Credit: CBS News

DAN RAVIV has been an award-winning CBS News correspondent for over thirty years, with a Middle East specialty. He hosts a national radio show, CBS News Weekend Roundup. He is author of COMIC WARS, a book about the Marvel Comics bankruptcy and renaissance. YOSSI MELMAN is an Israeli columnist with a worldwide reputation for breaking news on espionage and security. He is author of THE NEW ISRAELIS, THE NUCLEAR SPHINX OF TEHRAN, and other books. Melman is winner of the Sokolov Prize for Journalism (Israel's equivalent of the Pulitzer) and a former Nieman Fellow at Harvard. He organized and participated in ironman triathlons in Israel and has run 30 marathons and 4 ironman competitions. Together, RAVIV and MELMAN wrote BEHIND THE UPRISING: ISRAELIS, JORDANIANS, AND PALESTINIANS (1989(, the national best seller EVERY SPY A PRINCE: THE COMPLETE HISTORY OF ISRAEL'S INTELLIGENCE COMMUNITY (1990), and FRIENDS IN DEED: INSIDE THE U.S.-ISRAEL ALLIANCE (1994). Raviv resides in Washington, and Melman in Tel Aviv. Their articles have appeared in many international newspapers and websites. Wolf Blitzer, the CNN anchor, writes: "These two world-class journalists take us to places we've never been before. They back up their points with tons of excellent research and reporting. They clearly know their stuff. I learned so much reading this book. I know you will, as well."
Log In to see more information about Dan Raviv
Log in or register now!
Series
Books:
Spies Against Armageddon, July 2012
Paperback