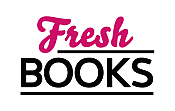 Curl up with a great March read!
Jessica Clare
Pseudonym for Jill Myles.
Pseudonym: Jessica Sims.

Jill Myles writes under three pen names: Jill Myles, Jessica Sims, and Jessica Clare. She lives in Texas with her husband, cats, and has a day job in finance. Jill spends her time writing, reading, writing, playing video games, and doing even more writing.
Interviews for Jessica Clare
Jessica Clare | Loving Billionaires and Introducing Primordials
May 4, 2016
Series
Billionaire Boys Club | Hunger Games | Games Novels | Billionaires and Bridesmaids | Hitman | Roughneck Billionaires
Books:
The Cowboy and His Baby, May 2019
Mass Market Paperback
All I Want for Christmas Is a Cowboy, November 2018
Mass Market Paperback
Dirty Bastard, May 2018
Roughneck Billionaires #3
e-Book
Dirty Scoundrel, December 2017
Roughneck Billionaires #2
e-Book
Dirty Money, January 2017
Roughneck Billionaires
e-Book
Beauty and the Billionaire: The Wedding, November 2016
Billionaire Boys Club
e-Book
Billionaire on the Loose, September 2016
Billionaires and Bridesmaids #5
e-Book
The Billionaire's Favorite Mistake, July 2016
Billionaires And Bridesmaids #4
e-Book
His Royal Princess, April 2016
Billionaire Boys Club novella
e-Book
The Billionaire Takes a Bride, November 2015
Billionaires and Bridesmaids #3
e-Book
Last Hope, October 2015
Hitman #3
Paperback
The Taming of the Billionaire, August 2015
Billionaires and Bridesmaids #2
e-Book
One Night with a Billionaire, June 2015
Billionaire Boys Club #6
Paperback
Last Kiss, May 2015
Hitman
Paperback
Last Breath, March 2015
Hitman #2
Paperback
The Billionaire and the Virgin, February 2015
Billionaires and Bridesmaids #1
e-Book
Last Hit: Reloaded, January 2015
Hitman
e-Book
Romancing the Billionaire, November 2014
Billionaire Boys Club #5
Paperback
Reindeer Games, September 2014
Games Novels
e-Book
Stranded with a Billionaire, July 2014
Billionaire Boys Club Novel #1
Paperback
Body Games, July 2014
Games Novels #5
e-Book
The Virgin's Guide to Misbehaving, June 2014
A Bluebonnet Novel #3
Paperback
Once Upon A Billionaire, April 2014
Billionaire Boys Club
e-Book
Bedroom Games, November 2013
Games Novels #4
e-Book
The Wrong Billionaire's Bed, October 2013
Billionaire Boys Club Series #3
e-Book
Ice Games, August 2013
Games Novels #3
e-Book
Beauty and the Billionaire, July 2013
Billionaire Boys Club Series #2
e-Book
Hot Summer Nights, July 2013
Paperback
The Care And Feeding Of An Alpha Male, May 2013
Paperback
Stranded with the Billionaire, April 2013
Billionaire Bachelors Club #1
e-Book
The Care And Feeding Of An Alpha Male, October 2012
Paperback
Playing Games, June 2012
Games Novels #2
e-Book
The Girl's Guide to (Man) Hunting, May 2012
Trade Size
Wicked Games, April 2011
Games #1
e-Book