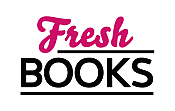 Jump into Autumn with these great books out in October!
Roni Loren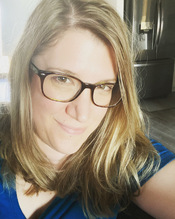 Blogging at Fresh Fiction
Roni Loren | The Beauty of a Paper Reading Journal
January 11, 2018
If any of you follow me on social media, you'll know I'm a bit of a paper product junkie. I'm a diehard Read More...
Roni Loren | Starting a New Series: Jump In or Go Back to the Beginning?
January 20, 2013
If you're a regular romance reader, you know that most books tend to be part of a series. Some of those series are truly Read More...
Roni Loren wrote her first romance novel at age fifteen when she discovered writing about boys was way easier than actually talking to them. Since then, her flirting skills haven't improved, but she likes to think her storytelling ability has. Though she'll forever be a New Orleans girl at heart, she now lives in Dallas with her husband and son.
If she's not working on her latest sexy story, you can find her reading, watching reality television, or indulging in her unhealthy addiction to rockstars, er, rock concerts. Yeah, that's it.
Series
Loving on the Edge | Not Until You | Pleasure Principle | Ones Who Got Away
Books:
The One You Fight For, January 2019
The Ones Who Got Away #3
Mass Market Paperback
One You Can't Forget, June 2018
The Ones Who Got Away #2
Mass Market Paperback
The Ones Who Got Away, January 2018
Ones Who Got Away #1
Mass Market Paperback
Loving You Easy, September 2016
Loving on the Edge #9
Trade Size
Wanderlust, July 2016
e-Book
Off the Clock, January 2016
Pleasure Principle #1
Paperback
Break Me Down, November 2015
e-Book
Call On Me, July 2015
Loving On The Edge #8
Paperback
Yours All Along, June 2015
e-Book
Nice Girls Don't Ride, May 2015
e-Book
Nothing Between Us, January 2015
Loving on the Edge #7
Paperback
Not Until You, November 2014
Loving on the Edge #4
Paperback
Forever Starts Tonight, September 2014
e-Book
Need You Tonight, March 2014
Loving on the Edge #6
Paperback
Caught Up In You, August 2013
Loving on the Edge #5
Paperback
Not Until You Love, August 2013
Not Until You #8
e-Book
Not Until You Believe, August 2013
Not Until You #7
e-Book
Not Until You Surrender, July 2013
Not Until You #6
e-Book
Not Until You Trust, July 2013
Not Until You #4
e-Book
Not Until You Crave, July 2013
Not Until You #3
e-Book
Not Until You Beg, July 2013
Not Until You #5
e-Book
Not Until You Risk, June 2013
Not Until You #2
e-Book
Not Until You Dare, June 2013
Not Until You #1
e-Book
Fall Into You, January 2013
Loving on the Edge #3
Paperback
Melt Into You, July 2012
Loving on the Edge #2
Paperback
Crash Into You, January 2012
Loving on the Edge #1
Trade Size